WebFirst Launches New Mobile Health Data Collection System called PhiCollect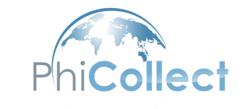 Easy-to-use, Affordable Mobile Data Collection Software From WebFirst is Now Available
Rockville, MD (PRWEB) April 10, 2012
WebFirst has recently launched a user-friendly, open source mHealth data collection system called PhiCollect. PhiCollect is based on the Drupal Data Management platform, making mobile data collection easy to use and affordable. Forms can easily be created with a web-based wizard and sent to the phone or tablet. The platform can be deployed to collect health data, surveys and assessments via Android, Apple iOS and SMS (text message). With PhiCollect on a mobile device, users can collect GPS, audio, video, barcode, images and text data easily and quickly. Other features of PhiCollect include: skip logic, rules, mapping, social media and analytics. Secure data transfer and data encryption are also available options.
The system can be implemented affordably in low resource settings (e.g. global and rural health) and in enterprise level environments where 3G/4G networks are available. Moreover, patient education, training and behavioral change applications are also fully supported. Cloud-based option and software licenses for purchase are available. Cloud instances are located in WebFirst's secure data center facility.
With Drupal on the back end, users achieve a large amount of flexibility to customize their data analysis needs. For example, web services is fully supported – PhiCollect will easily integrate with a variety of 3rd party platforms and databases. Custom data quality review and workflow is also available. PhiCollect can also leverage the thousands of Drupal modules – from statistics packages to social media - saving customers time and dollars over the development of custom solutions.
"With more health care providers working in the field and in home health settings, the ability to collect patient data efficiently and accurately is becoming increasingly important. With mobile technology, data entry costs (from paper forms) are eliminated, realizing huge cost savings for providers and hospitals," says Sanjay Patel, CEO of WebFirst.
About WebFirst
WebFirst is an award-winning developer of web applications and mobile technologies with over 15 years of experience in providing services to federal agencies and non-profits. WebFirst has developed systems and mobile apps for USAID, Johns Hopkins School of Public Health, The National Cancer Institute, FEMA and many others.
Read more about WebFirst's PhiCollect software and register for a free 14-day trial at http://www.webfirst.com/PhiCollect or call 301-670-1690x0.
For the original version on PRWeb visit: http://www.prweb.com/releases/prwebmhealth/phicollect/prweb9337505.htm