NEK Advanced Securities Group Adds TerraGo® Geospatial Collaboration Software to Defense & Intelligence Industry Course Curriculum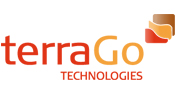 Partnership to incorporate TerraGo geospatial collaboration software into NEK's Intelligence Services Group curriculum for the defense and intelligence industry
Atlanta, GA. (PRWEB) April 12, 2012
NEK Advanced Securities Group, Inc. (NEK), a provider of innovative solutions to improve the operational effectiveness of United States government and commercial customers, has partnered with TerraGo® Technologies to incorporate its geospatial collaboration software into NEK's Intelligence Services Group curriculum for the defense and intelligence industry.
The NEK Intelligence Services Group develops, designs, and executes advanced intelligence training to support criminal and terrorist network analysis. The curriculum will include courses highlighting TerraGo geospatial collaboration software and demonstrate how warfighters can leverage TerraGo GeoPDF® solutions to extend, exchange and exploit geo-referenced maps, imagery, audio, video, geoforms, Web services and other intelligence in connected or offline environments.
"NEK is recognized for providing U.S. forces with courses to facilitate preparedness for a variety of scenarios ranging from in theater to at station," said Bruce Parkman, CEO of NEK. "We continually seek to expand our curriculum to meet the evolving needs of our U.S. government customers and we are confident that the new TerraGo courses will provide warfighters with the ability to harness the power of GEOINT regardless of their level of GIS training and expertise."
"GEOINT uniquely provides increased situational awareness and spatial reference for improved decision making," said John Hernandez, Frost & Sullivan Aerospace and Defense industry analyst. "TerraGo geospatial collaboration solutions are widely deployed and proven in mission critical roles to enable warfighters and law enforcement personnel without access to sophisticated GIS to more easily and efficiently access, update and share GEOINT anywhere."
"By incorporating TerraGo geospatial collaboration software into its curriculum, NEK will empower defense, intelligence and law enforcement personnel with the ability to collaborate peer-to-peer in the field or send GEOINT back to command to produce more relevant, current products for better decision-making to advance the mission at hand," said John Timar, TerraGo director of strategic alliances.
The NEK Intelligence Services Group curriculum will include courses detailing how TerraGo ComposerTM, TerraGo Publisher TM for ArcGIS and TerraGo Toolbar TM support defense and intelligence efforts by empowering warfighters with current and relevant GEOINT.
# # #
About NEK
NEK is a Service Disabled Veteran Owned Business, owned and operated by retired SOF veterans. NEK's mission is to provide our clients the highest quality Special Operations related services and capabilities possible in response to unique contracting requirements. The company combines competent, highly experienced professionals with a combination of corporate flexibility and rapid responsiveness to ensure customer satisfaction.
About TerraGo Technologies
TerraGo Technologies geospatial collaboration software and GeoPDF maps and imagery are among the most widely adopted solutions to produce, access, update and share geospatial information and applications with anyone, anywhere. TerraGo solutions enable enterprises to extend, exchange and exploit geo-referenced maps, imagery, audio, video and other intelligence in connected or offline environments. Trusted by government agencies and businesses worldwide, TerraGo solutions increase the use of geospatial data throughout and between enterprises and the return on geospatial investment through greater organizational efficiency, productivity and responsiveness. Founded in 2005, TerraGo is privately held and is an In-Q-Tel portfolio company. For more information, visit http://www.terragotech.com.
TerraGo and GeoPDF are registered trademarks of TerraGo Technologies, Inc.
Other company names and product names are the registered trademarks and/or trademarks of the respective companies.
For the original version on PRWeb visit: http://www.prweb.com/releases/prweb2012/4/prweb9396906.htm