Anfernee "Penny" Hardaway and Chris Rock Announce Comeback of Lil' Penny on The Bottom Line Sports Show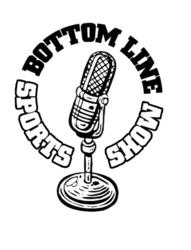 Penny Hardaway and Chris Rock to negotiate re-emergence of Lil' Penny for the Nike Air Penny 5 sneaker release
Teaneck, NJ (PRWEB) April 13, 2012
Penny Hardaway and Chris Rock reunited last night on The Bottom Line Sports Show where they revealed the potential comeback of Lil' Penny for the release of Hardaway's Nike Air Penny 5 sneakers. When asked about his interest in working with Hardaway and Nike to bring the hilarious puppet back to life, Rock responded with "let's do it!" Rock and Hardaway made history with the rambunctious Lil' Penny character in a series of Nike shoe commercials from 1994-1998. In addition to their momentous announcement, they shared with listeners how Lil' Penny came about and the influence it had on sneaker culture.
"I am extremely grateful that Penny approved my participation in the commercials. He is a quiet and cool guy so Lil' Penny was the perfect alter ego," said Rock. "We just had fun with it and people really loved what we did with the character."
"I knew Lil' Penny was going to be a hit when they said Chris Rock would be the voice. He is a genius at what he does and people love comedy," states Hardaway. "Lil' Penny cannot be duplicated. We were a part of some of the best commercials in sports history."
Hardaway and Rock reunited on The Bottom Line Sports Show after approximately 20 years. Hosted by Gerald Brown, The Bottom Line Sports Show features analysts, athletes, and professionals from the sports and entertainment world who share their insight on the latest sports topics. The show features additional segments from Executive Producer Charles Oakley, Executive Producer Penny Hardaway, former NFL player/Super Bowl Champion Cato June, and former NBA player Mateen Cleaves. Past guests include Jerry Rice, Dwyane Wade, Sugar Ray Leonard, Patrick Ewing, Jim Kelly, Deion Sanders, Dwight Howard, Plaxico Burress, comedian Kevin Hart, Grammy-nominated singer J. Cole, and now the legendary Chris Rock.
"The reunion of Chris Rock and Penny Hardaway as well as the announcement of the re-emergence of Lil' Penny makes this one of our biggest shows to date," says Gerald Brown, Executive Producer and Founder. "We are very excited about what the future has in store as we continue to attract a high caliber of talent on a weekly basis."
Last night's episode can be heard on-demand by logging onto http://www.blogtalkradio.com/bline. Podcasts are available at http://www.blinesportsshow.com. The Bottom Line Sports Show airs weekly at 9pm EST on Blog Talk Radio. Listeners are welcomed to participate by calling (347) 324-5839. The show will transition to Google Hangout this spring.
If you would like further information about being a guest on The Bottom Line Sports Show or to schedule an interview contact caritapr(at)blinesportsshow(dot)com.
###
About The Bottom Line Sports Show
The Bottom Line Sports Show, a web-based platform on BlogTalkRadio.com, made its debut on February 3, 2008 and was immediately called one of the hottest new shows on the internet. Featuring weekly segments from Executive Producers Charles Oakley and Anfernee "Penny" Hardaway, along with Mateen Cleaves and Super Bowl Champion Cato June, the show brings the most entertaining, informative and honest discussion about sports. Listeners can tune in weekly from 9-10:30 p.m. and call-in to share their views on the latest topics. With a dynamic line-up of hosts, including Gerald Brown, Donahue Baker, and Howie Cowart, the Bottom Line Sports Show features guests such as athletes, sports executives, and entertainment personalities, while also highlighting up-and-coming athletes in the world of sports. Twitter: @blinesports or Facebook: The Bottom Line Sports Show.
For the original version on PRWeb visit: http://www.prweb.com/releases/prweb2012/4/prweb9401387.htm