Bar Stools are the Best Way to Spend Tax Refund… Really?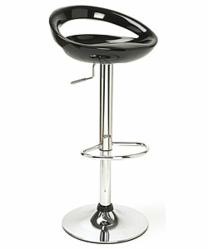 Bar Stools for Less, Inc examines how to get the most from a tax refund with its latest selection of kitchen barstools. Even those not expecting refunds can use the information.
San Francisco, CA (PRWEB) April 17, 2012
Bar stools are likely not the first thing that come to mind when thinking of filing tax returns and receiving a refund in the coming weeks. However, a bar stool is more in reach than expected.
According to the IRS, the average tax refund last year was just over $3,000 dollars last year. Jessica Peterson, a staff member at the company said, "After we read this factoid, we wanted to calculated what you could get from our online store for that. After some examination, we realized that you could furnish your whole kitchen and still have money left over for your IRA or your vacation fund."
"Our most popular bar stools run about $200 dollars. The typical order is 4 – 6 stools. On our site shipping is free, regardless of the size of the order. So, at a minimum you've got $1,500 - $2,000 left over. That's almost half a years IRA contribution, or a good start to your vacation fund! Even if you went with some of our most exclusive stools, that run around $400 - $500 a piece, you'd still have money left over."
"While people may not immediately think of barstools when they think of tax refund, we think it makes perfect sense. They last forever, and for that one time investment, you get years and years of practical value. What better place to do your tax return next year than on a casual, but stylish bar stool?
The company reports that customers they've mentioned this idea too were tickled as well as intrigued and several reported an interest in adding to their stool collection once their refund arrives.
To see the site's collection, visit: http://www.barstoolsforless.com
For the original version on PRWeb visit: http://www.prweb.com/releases/prweb2012/4/prweb9405913.htm