Baron Funds Goes Long on Zerto for BC/DR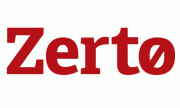 Hypervisor-Based Replication Enables More Aggressive RTO Targets and Enhanced Testing
BOSTON, MA -- (Marketwire) -- 04/18/12 -- Zerto, the industry's first hypervisor-based replication solution provider, today announced that Baron Funds will adopt Zerto Virtual Replication for disaster recovery to support the firm's data center virtualization strategy. With over $17.5bn in assets under management, Baron Funds offers several separately managed accounts, sub-advisory services and mutual funds for domestic and international investors.
"One of the fundamental challenges companies face during the virtualization process is navigating the challenges of testing and executing BC/DR," said Henry Mayorga, Manager of Network Technology for Baron Funds. "We were impressed by how elegant and intuitive Zerto made the whole process, and were able to demonstrate to senior management the strength of our overall BC/DR plan. As a result, we are taking a fresh look at replication and protection to incorporate new strategies that we didn't know were possible."
Zerto offers a hypervisor-based business continuity and disaster recovery (BC/DR) solution, which replicates data within the virtual infrastructure instead of in physical storage. By moving replication to the hypervisor, companies gain all of the benefits of virtualization, including flexibility, mobility and scalability in their disaster recovery solutions. Zerto's hypervisor-based replication combines the enterprise-class features of physical replication with the flexibility, ease of management and control, and scalability of virtual environments.
"As the size of Baron Funds' data centers grew, they found that it became increasingly more difficult to meet specific RTO (Recovery Time Objective) targets," said Ziv Kedem, CEO of Zerto. "Zerto Virtual Replication provides a level of control and flexibility that is ideal for protecting the time sensitive, critical data and applications of today's financial services companies."
About Zerto
Zerto provides enterprise-class business continuity and disaster recovery solutions for virtualized infrastructure and cloud. Zerto won a 2011 Product of the Year Gold award as well as Best of Show at VMworld 2011. Zerto Virtual Replication is the industry's first hypervisor-based replication solution for tier-one applications and replaces traditional array-based BC/DR solutions that were not built to deal with the virtual paradigm. For more information, please visit: www.zerto.com
Social Media Links:
Twitter: https://twitter.com/zertocorp
LinkedIn: http://www.linkedin.com/company/zerto
Facebook: https://www.facebook.com/ZertoCorp
George Morin
Fusion Public Relations
(212) 651-4219
george.morin@fusionpr.com


Copyright (2012) Marketwire.
All Rights Reserved.