Mortgage Guide Shows Homeowners How to Save Their Homes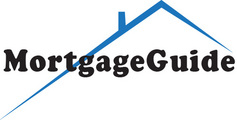 CARLSBAD, CA -- (Marketwire) -- 05/01/12 -- The Mortgage Guide was established in response to the widespread need for assistance in getting approved for the new loan modification government funds whose purpose is to help homeowners avoid foreclosure through principal reduction of their home loans. The recent economic crisis affecting so many aspects of American life for the past few years has significantly harmed many homeowners' ability to make their mortgage payments. This has resulted in millions of families facing foreclosure on their home, ruining their credit scores and changing life as they've known it. To alleviate this tragic situation for homeowners who are in need of a principal reduction but have not yet lost their home to foreclosure, the United States government has allocated billions of dollars to go toward home loan modification programs.
Lenders applying this new loan modification program will help struggling homeowners by waiving past due fees, reducing interest rates, and sometimes even principal reduction. Unfortunately, the process of requesting help from the lender is usually complex and confusing. Millions of applicants are refused help each month because they take it upon themselves to incorrectly complete the loan modification application. Rejections lead to discouragement, and these homeowners often end up foreclosing on their homes even though they could have gotten a lower principal if they'd had a little guidance on the application process. This is where The Mortgage Guide helps borrowers in need.
The Mortgage Guide understands that banks do not want to work with third parties -- they want to work directly with their borrowers. The Mortgage Guide has expertise and experience in teaching consumers how to craft a request and fill out the paperwork appropriately so as to maximize the chance that the bank will approve a loan modification and potentially grant a principal reduction. The Mortgage Guide offers several packages reasonably priced, that include all of the information necessary for homeowners to successfully petition for a home loan modification. The Mortgage Guide customers have seen great success rates for principal reduction, reduced interest rates, and waived past due fees on their home loans; as any homeowner knows, these types of major alterations to your mortgage can change your life.
The Mortgage Guide's secret to success is empowering homeowners to go through the process themselves with the guidance of experts on their end. Banks want loan modifications to happen because even if they must lower principal, it benefits them as well as the homeowner to have a functioning loan in place. However, they cannot accept incomplete or incorrect applications, so their hands are tied until the homeowners become more informed. The Mortgage Guide knows all of the right answers that will make the difference between a bank's denial and an approval, and The Mortgage Guide's customers have received great loan modifications that lower principal and interested rates and save their homes.
For more information on how The Mortgage Guide can help you work with your bank to achieve a home loan modification and gain a lower principal on your mortgage, please visit www.mtgguide.com today.
Kelly Kostjuk
http://www.MtgGuide.com
760-543-0200 x101
Email Contact


Copyright (2012) Marketwire.
All Rights Reserved.