Spying On PPC Advertising and SEO Competition = Major Competitive Advantage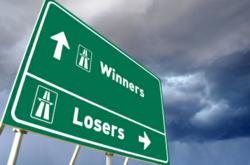 The Launch of the Competitive Keyword Research Analysis Reports,Reverse Engineer Pro, heralds a turning point for Online marketing campaigns according to Reverse Engineer Pro's Simon Hodgkinson.
Brisbane,QLD (PRWEB) May 05, 2012
Pay per click Advertising has become one of the marketing world's most powerful weapons, as Covario recently revealed PPC advertising is growing rapidly around the world led by Google adwords.
Given the rise of Adwords and Bing pay per click advertising, the stakes for running successful campaigns have risen and gaining a competitive advantage has become harder. That's why Simon Hodgkinson says "the Reverse Engineer Pro Reports Launch has provided a major opportunity for Keyword Research Analysis to be performed from a much stronger position".
Pay per Click advertising revolves around targeting keywords and phrases and running adverts in the search network of Google and Bing alongside those phrases. The internet operates on a much wider range than a thesaurus because people are typing in misspellings,misunderstandings,making up their own words and combinations of words, slang and new words that appear in common speech so when you add all those categories to the more dilligent who consider their search terms more deeply, you've got a lot of words and phrases floating around the internet. In fact Google say that every year 20% of phrases used are brand new ie never been typed in before, so keyword research is vital to filter the good phrases from the bad.
So amongst this chaotic landscape how do you decide what phrases to use and advertise against? "Well the Reverse Engineer Pro reports give you a complete overview on the phrases your competitors are advertising on so that you can start or edit a campaign knowing what they are doing and either copying them or at least learning of differences between your campaign and theirs so that you may make adjustments or test new phrases",says Hodgkinson.
Hodgkinson continues "Understanding the angles that your competitors are using and the priority they are giving to certain phrases gives you the headsup that they are working for them. For example we recently had a realtor client and he reversed his local competition to find 2 of his competitors were running campaigns around the yachting niche in his city and bidding some phrases up into double digits, he joined the band wagon and found that this traffic was converting really well. I don't know how else he would have found this goldmine."
Hodgkinson's history has been largely centred around running his own ppc campaigns and the Reverse Engineer Pro Reports were simply born from a thirst to spy on his competitor's campaigns. He says "Over the years I have been using the reports for my own purposes I have uncovered lots of very cheap ppc opportunities as well as found new niches to advertise my products to, it really is a massive advantage to know who is doing what."
The Reverse Engineer pro reports are offered in packs of 1,3 and 10 competitors and start from $47.
For the original version on PRWeb visit: http://www.prweb.com/releases/prweb2012/5/prweb9463063.htm