Unitrends Expands Channel Management Team with the Addition of Backup Sales Luminary Bob Gagnon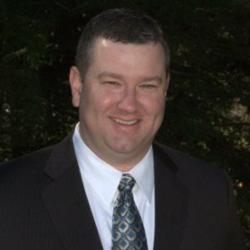 New Vice President Adds Channel & Business Development Depth and Experience
Columbia, S.C. (PRWEB) May 15, 2012
Unitrends, the leading provider in all-in-one backup and disaster recovery solutions, announced the addition of backup industry veteran Bob Gagnon as the company's new vice president of channel sales.
Gagnon brings two decades of industry knowledge and experience to Unitrends, including stints as Vice President of Channel Sales at AppAssure (now part of Dell) where he more than doubled the partner base while being named a 2012 CRN Channel Chief. Previously Gagnon served as North American sales and operations for AVG, where he grew the active reseller base by 30 percent and increased revenue by 35 percent while direct reseller revenue grew 90 percent. At Acronis, he drove the SMB Reseller Program, the Dell strategic partnership, and channel operations, and oversaw 600 percent growth in the company's retail business. Over his career, Gagnon recruited developed thousands of channel partners.
"Developing the sales channel at Unitrends supports the company during its rapid growth," said Gagnon. "Unitrends has seen unparalleled successes over the past few years because of the company's commitment to its customers, outstanding channel incentives, and the incredible leaps in product development. Unitrends is in a unique position to surpass its channel goals with new programs and support."
"Bob's skills combined with his stellar track record make him the ideal addition to the Unitrends team," said Mike Coney, CEO of Unitrends. "Bob's leadership and approach to the channel are exactly what Unitrends needs for its next phase of growth."
About Unitrends
Unitrends enables its customers the freedom to focus on their business instead of backup. The company achieves this through scalable, all-in-one disaster recovery and backup solutions that no other data protection vendor can provide. Unitrends integrated backup appliance simply protects businesses' IT infrastructures at the lowest total cost of ownership in the industry. More companies every day join those who have discovered the customer-obsessed, enterprise-level data protection only Unitrends can offer.
Follow Unitrends on Twitter: twitter.com/Unitrends_Inc/
Connect with Unitrends on Spiceworks: community.spiceworks.com/pages/unitrends
Learn more at http://www.unitrends.com

For the original version on PRWeb visit: http://www.prweb.com/releases/prweb2012/5/prweb9509205.htm