Brocade Delivers 100 Gigabit Ethernet Solutions for Software-Defined Networks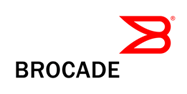 Delivers First Phase of Roadmap With OpenFlow Support Across the Brocade NetIron Router Family
SAN JOSE, CA -- (Marketwire) -- 05/22/12 -- Brocade (NASDAQ: BRCD) today outlined its strategy for software-defined networking (SDN), a technology gaining broad support across network operators and enterprises on a global basis. In support of its SDN strategy, Brocade also announced that it has integrated hardware based OpenFlow support in the Brocade® MLX® Series of routers and related Brocade NetIron® platforms, enabling customers to deploy SDN at wire-speed 100 Gigabit Ethernet (GbE) performance.
OpenFlow is a protocol standardized by the Open Networking Foundation (ONF) and a key component of SDN. OpenFlow enables programmatic control of network infrastructures and rapid network service development and deployment.
The strategy Brocade introduced today will guide the company's SDN investments, marketing and partner relationships to deliver highly flexible, end-to-end networking solutions. The focus of these solutions will be on network virtualization, automation and simplification in large-scale data centers, along with traffic engineering and flow management on high-speed networks. The Brocade strategy provides a clear upgrade path to SDN, leveraging existing network investments and enabling network operators to start now with a low level of risk as they begin to provide services in a highly predictable, non-disruptive manner.
The Brocade SDN strategy includes the following key technologies and capabilities:
Copyright (2012) Marketwire.
All Rights Reserved.