Brocade and EMC Transform and Simplify Network Management for the Cloud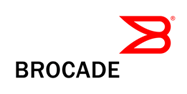 EMC and Brocade Management Tools Now Integrated to Improve Availability and Resiliency
LAS VEGAS, NV -- (Marketwire) -- 05/23/12 -- (EMC World) -- Brocade (NASDAQ: BRCD), the leader in fabric networking solutions, today announced that it has partnered with EMC to simplify and automate the management of joint EMC and Brocade storage area networking (SAN) environments. This integration provides organizations with a more holistic view of their storage networking resources to improve alert monitoring and enhance correlation in order to expedite issue resolution within highly virtualized and cloud environments.
To increase operational simplicity and automation, Brocade® Network Advisor SAN management software, sold through EMC as Connectrix Manager Converged Network Edition (CMCNE), is now seamlessly integrated with the newly released EMC ProSphere 1.6 cloud storage management software. As a result, storage administrators can now navigate from ProSphere to CMCNE to evaluate alerts, analyze performance or make changes to their SAN switch infrastructure -- all from one click on a single screen. Demonstrations of the joint solution, which represents the first integration of a SAN management tool with EMC ProSphere, are being shown at EMC World in the Brocade booth (#426) and in the EMC Infrastructure Management booth (#353).
In addition to offering convenience and time savings, the ProSphere/CMCNE integration allows administrators to easily combine storage and SAN management functions to help ensure consistent, timely and cost-effective access to information.
On Monday, EMC introduced extensions to the VMAX family along with the latest release of ProSphere. Along with CMCNE integration, ProSphere v1.6 includes new reporting capabilities to support the latest enhancements to the VMAX family and integration with the newly announced Unisphere for VMAX.
"EMC and Brocade are working together to help make SAN management infinitely easier for the storage administrator," said Johan Marais, storage and virtualization administrator at Discovery, a leading financial services institution founded on the principles of consumer engagement and wellness. "With this new solution, storage administrators will be able to quickly identify SAN issues, triage the issue and, if necessary, launch into CMCNE for deeper analysis or reconfiguration of the Brocade switches. The partnership between EMC and Brocade enables us to better leverage these two best-of-breed tools to monitor, analyze and optimize our storage infrastructure for increased agility."
When paired with CMCNE, ProSphere enables IT transformation in both physical and virtual environments, allowing organizations to manage IT-as-a-Service by monitoring and analyzing service levels from end to end. ProSphere enables organizations to visualize relationships and application dependencies across physical and virtual environments, analyze storage services to improve services levels and optimize the storage infrastructure. CMCNE provides end-to-end visibility and management of the entire network infrastructure to monitor, diagnose and improve performance to enable better coordination between storage and data networking for provisioning, troubleshooting and reporting.
"We are now providing a more intuitive experience for EMC customers when they are operating and managing their storage environment to enhance service levels and improve the utilization of their storage investments," said Jay Mastaj, senior vice president and general manager of the Infrastructure Management Group at EMC. "In addition to strengthening our relationship with Brocade, this integration advances our strategy for establishing ProSphere as the industry's premier storage resource management platform."
Copyright (2012) Marketwire.
All Rights Reserved.