MonolithIC 3D, Inc., a Finalist at Semicon West 2011, Announces its Return to the 2012 Event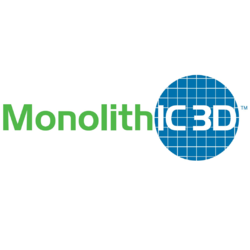 The innovator of practical monolithic 3D IC technology will display brand new products
San Jose, CA (PRWEB) May 31, 2012
MonolithIC 3D Inc., a Silicon Valley startup, announced that it will participate for the second year in a row at Semicon West 2012 exhibiting its products that enable practical paths to monolithic 3D IC technology. The company was selected as a Finalist of the "Best of Semicon West 2011" for its disruptive technology. Besides logic structures, these monolithic 3D technologies include DRAM, NAND Flash and RRAM memory types, FPGA and gate arrays, as well as methods of fabricating image sensors and micro-displays. This year MonolithIC 3D Inc. announces new products at the exhibit.
"We are pleased to participate again in this major industry show. We will present the fundamental monolithic 3D technology breakthrough along with a set of detailed implementations of monolithic 3D technology for specific market segments of the industry. For this year we will present a technology derivative that targets the embedded memory challenge of SoC. This new derivative utilizes the 3D architecture advantage for heterogeneous integration to achieve significant cost reduction", stated Zvi Or-Bach, MonolithIC 3D's founder and CEO. "We are looking forward to meeting partners and potential users and for the opportunity to present the power of monolithic 3D for the future of the semi industry".
"It is clear that further feature size scaling will be difficult, expensive, and will not provide as much benefit as before," notes MonolithIC 3D's VP of Technology & IP Brian Cronquist. "3D IC is coming of age, yet the TSV version is fraught with technical challenges and cost issues. Monolithic 3D, with its high density of small via-like vertical connections, provides a natural path to maintain the benefits of scaling and avoid the upcoming brick walls in the traditional scaling roadmap."
The company's patented 3D technologies offer chipmakers an economical and practical way to create monolithically integrated three-dimensional circuits. MonolithIC 3D Inc.'s concepts have the potential to maintain or increase device speed and lower power requirements for a given node, while avoiding the need for continuous (and very costly) dimensional scaling that has been the basis for "Moore's Law". Brief technical disclosures and brochures of all monolithic 3D technologies are available at the company's website and at the SemiconWest show on July 10-12, 2012, at Moscone Center booth #6775.
About MonolithIC 3D Inc.
MonolithIC 3D Inc. is an IP company with more than 50 issued and pending patents, dedicated to innovation in semiconductor design and fabrication. It invented and developed a practical path to the monolithic 3D Integrated Circuit, which includes multiple derivatives for Logic, Memory and Electro Optic devices. MonolithIC 3D Inc.'s business model includes licensing technology to existing semiconductor manufacturers. More information about the company, including detailed technical information, can be found at its website.
For the original version on PRWeb visit: http://www.prweb.com/releases/prwebmonolithic3d/semiconwest/prweb9556205.htm