How to Build Mailing Lists that Outperform Expectations Shared in DigitalMarketer.com Article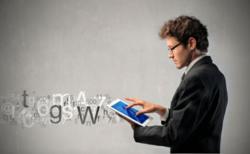 Learn how to build mailing lists with the Digital Marketer's recently published Special Report "Double Your List."
Austin, TX (PRWEB) June 02, 2012
Today's DigitalMarketer.com article said that marketers are always trying to find out how to build mailing lists. More importantly, they're trying to do it without crossing over into the shady, spammy tactics that are frowned upon by every Internet user. The article said that's a good way to convince people not to be a customer.
Creating a high-quality mailing list strategy is one of the most important things to focus marketing resources on, the article said. That's why Digital Marketer has published its guide to boosting subscriber lists called "Double Your List: How to Double Your Subscriber List Without Doubling Your Traffic."
Avoiding the cash-flow crunch is easy with a good subscriber list, said the online article. It added that having a large list and taking good care of it will literally erase any financial worries a business may have.
Digital Marketer has tested over 400 different styles, variables, and components of mailing lists, and "Double Your List" shares the ten best practices that got the best results. These methods increase opt-ins every single time they are used, said the article, and simply can't be beat.
The email list building tips in the "Double Your List" Special Report give marketers the answers to the important questions surrounding conversion rates. It's something the article said they've needed since Internet marketing became such a valuable source of business income.
With "Double Your List," marketers will no longer wonder how to build email lists. They'll wonder instead why they didn't start using these strategies sooner, said the article.
The design and execution of landing pages, opt-in forms, and user-friendly pop-ups that the Special Report reveals will work across virtually all markets. The best part is they produce instant results, and can start working for a business the day they're implemented. The article said it's all about compelling potential customers to take action, and that's exactly what the best practices in "Double Your List" will do.
Digital Marketer releases Special Reports to help businesses and entrepreneurs gain insight and information on the trends, data, and strategies that can take them to the top of their industry. Through their training courses, strategic plans, blogs, newsletters, site reviews, and Special Reports like this one, Digital Marketer supercharges every single marketing campaign it touches. For more information, visit DigitalMarketer.com.
The online marketing industry changes every day, and there's no way around it. To be on the cutting edge, the article said marketers need to stay plugged into the most up-to-date information possible. Digital Marketer is providing a source of expert research and analysis, so they can do the testing and others can benefit from the results. If businesses want to know how to build mailing lists, the article said they should look no further than the "Double Your List" Special Report.
For the original version on PRWeb visit: http://www.prweb.com/releases/prwebhow_to_build/mailing_list/prweb9568613.htm