Eiffel Software Announces that EiffelStudio Offers Automated Testing Tools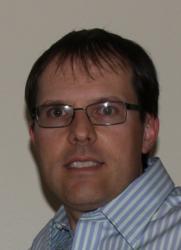 EiffelStudio is a commercial Integrated Development Environment (IDE) designed to enable programmers to build reliable, reusable and maintainable software applications
Santa Barbara, CA (PRWEB) June 05, 2012
EiffelStudio is a commercial Integrated Development Environment (IDE) designed to enable programmers to build reliable, reusable and maintainable applications. The addition of automated testing tools to the environment is a significant win for developers and for the companies that employ them. Developers find more bugs in their applications before delivering them to their customers and companies have the reassurance that the code produced is protected against human errors. With the presence of the Design by Contract functionality which defines what the application is supposed to do from the start, the production of automatic documentation to support the application and now the automatic testing tools programmers have a much powerful machinery at their disposal.
"To address the increasing complexity of the applications they develop today, programmers need tools that protect against errors, vulnerabilities, and system crashes," said Emmanuel Stapf, Senior Software Developer with Eiffel Software. "At the same time, management needs the reassurance that the right tools are used in production to minimize risks. With its Automated Testing Tools EiffelStudio takes the lead in the fight against bugs in the development of commercial software".
EiffelStudio is based on the [Eiffel programming language, the most extensive implementation of object-oriented concepts, standardized through ECMA and the International Standards Organization. Its core concepts, native only to Eiffel, such as Design by Contract™, multiple inheritance, genericity, conversions, agents, automatic testing, void safety, concurrency allow developers to write high quality applications that are easy to maintain. Eiffel, which received the prestigious ACM Software System Award, is used by developers and design-team leaders in challenging enterprise environments in the financial, insurance, manufacturing, health, and government sectors as well as by independent development teams.
A full-feature evaluation edition of EiffelStudio is available from the Eiffel Software website, enabling developers to experience the full power of the environment before purchasing it.
About Eiffel Software
Eiffel Software was founded in 1985 with the mission of developing compilers and tools based on the power of pure object-oriented concepts to improve programmers' productivity, lifecycle efficiency and quality of the resulting applications. For over twenty-five years Eiffel Software has delivered to its customer base the most cost-effective and advanced development tools on a large variety of platforms. For more information contact us at tellmemore(at)eiffel(dot)com or call +1-805-685-1006.
Product or company names mentioned herein may be trademarks of their respective owners.
For the original version on PRWeb visit: http://www.prweb.com/releases/prweb2012/6/prweb9563523.htm