Ingram Micro Extends Cloud Leadership With Addition of 56 Unique Cloud Service Offerings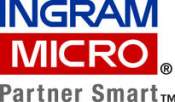 Distributor's Growing Cloud Portfolio Offers Greater Array of Solutions, Services and Programs to Accelerate Partners' Cloud Strategies
SANTA ANA, CA -- (Marketwire) -- 06/05/12 -- Kicking off its third annual Cloud Summit, the North America Services Division of Ingram Micro Inc. (NYSE: IM) today launched 56 new products and services as part of its expanding portfolio of cloud and cloud-enabling technology solutions. The new announcements bring the number of Ingram Micro Cloud Marketplace offerings to more than 100 solutions from 40 different technology vendors throughout North America.
Additionally, Renee Bergeron, vice president of Managed Services and Cloud Computing for Ingram Micro North America, provided the more than 400-plus partners attending the 2012 Cloud Summit with an update on the distributor's strategic direction and expanding leadership role as a master aggregator of technology services and cloud computing. She also addressed the state of the market, noting once again the explosive opportunity and service revenue potential cloud brings to the IT channel.
Excerpts from Ingram Micro's annual Cloud Summit can be found on Twitter via the hashtag #IMCloud2012 and seen on YouTube at http://www.youtube.com/ingrammicroservices.
Distributor Launches 56 New Services, Solutions and Platforms
The following new and expanded vendor relationships, offerings, programs and services will be made available to channel partners in the U.S. within the next 30 days as part of the Ingram Micro Cloud Marketplace. Solutions and services noted from Dincloud, Live VHD, Veeam and Zscaler are also immediately available in Canada.
Copyright (2012) Marketwire.
All Rights Reserved.