Tydings Home Remodeling Serving the Concord, NC Area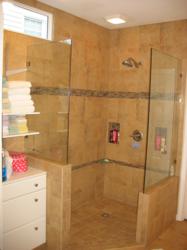 A Sample of home improvement projects that are cost effective and add value to your home.
Charlotte, NC (PRWEB) June 11, 2012
Finding a Home Improvement Contractor is not rocket science. It is just needed to figure out what type of Home Improvement that is wanted.
Most Home Remodeling Contractors will give a free estimate. They will not design a remodeling project for free. If a free estimate is wanted from a contractor it would be best to know what is wanted. Some type of plan or drawings is very helpful. Remember if it is desired for the contractor to design and draw plans for a project this is not a free estimate. Designing and drawing up plans requires work, no one would want to work for free so why would they ask a Contractor to work for free? As a Contractor it amazing how many people want me to design their project as a free estimate. It is not in any Contractors best interest to give a Home Owner free design and drawings so that the Home Owner can take those designs to another contractor and get a lower price on the project. The Contractor that submitted the designs just threw away is time.
Home Improvements encompass a wide variety of projects, from simple repairs to major remodels.
In the Charlotte, NC area. Tydings Home Remodeling.
An improvement project such as Replacement Windows. This can cost anywhere from $200 to over $1000 per window with installation depending on the shape, size and quality of the window. An average window [36"W X 55"H] will normally cost $350 to $700 per window installed. This depends on the area you are in, quality of the window and the material the window is made from. Be leery of windows that cost less than $300 installed. When replacing windows in a home you don't want windows that are going to need to be replaced or repaired in 3 to 5 years. High quality vinyl replacement windows can be purchased for $300 to $400 per window installed. Replacing old drafty windows is always a good investment. Just the improved energy cost is worth the expense.
Bathroom Remodeling can be as simple as a face lift to a complete demo and enlargement. A face lift, paint, new fixtures and flooring can cost as little as $2500. A complete demo and enlargement can cost as much as $20,000 depending on what is involved and fixtures and cabinetry chosen. A demo and remodel of an average 8'X5' bathroom with vanity, sink, toilet, tub, tile shower surround, tile floor, light fixtures and faucets can cost $5500 or more depending on materials chosen and whether plumbing has to be moved. Remodeling a bathroom is one of the home improvement expenses that can be recouped when selling your home.
A Kitchen Renovation can be the most expensive remodeling projects that you can take on. With the cost of cabinets, counter tops and appliances the costs can run up quickly. A low cost kitchen remodel can easily cost $10,000 dollars or more depending on the size. A small kitchen with basic materials can cost less. I've seen new kitchens cost $60,000.
If you need more room but do not want to move a Room Addition is the way to go. Anytime you add square footage you add value. A basic 12'X12' room addition can be done for as little as $16,000. A site built Sunroom the same size will cost between $18,000 to $40,000 depending on the style and materials.
A screened in porch can create useful outdoor living space free from bugs. Shelby Tydings owner of Tydings Home Remodelingsaid, " I built a screened porch for a customer a few years ago. I have also done other projects for this gentleman such as remodel his bathroom. The other day I ran into him at the store and he said that he had just sold his home. He told me that the porch had closed the deal. As soon as the couple saw the porch they decided to buy. Granted that this was an elaborate 20'X22' porch. Built on a deck with vaulted ceiling, wrought iron hand rails, gas fireplace with stone surround and cedar mantel." This porch cost $23,000 but an average porch can run as low as $8,000 to $10,000.
For more information go to http://www.goodtydingsconstruction.com.
These are just a few Home Improvement projects that are popular. There are many more and any home improvement contractor can help you with your project. Now is the best time to start. Prices only go up.
For the original version on PRWeb visit: http://www.prweb.com/releases/prweb2012/6/prweb9590858.htm