Continuing Education at Medgar Evers College CUNY Launches new Web Video Certificate Program beginning June 25, 2012.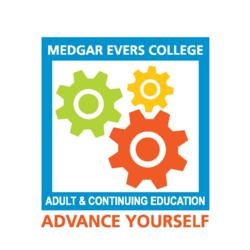 The Adult and Continuing Education (ACE) Program at Medgar Evers College CUNY is launching a new Web Video Production Certificate Program beginning Monday, June 25, 2012.
Brooklyn, NY (PRWEB) June 15, 2012
The Adult and Continuing Education (ACE) Program at Medgar Evers College CUNY is launching a new Web Video Production Certificate Program beginning Monday, June 25, 2012.
"This exciting new program will teach you how to develop, post and market online video content to promote yourself, your original programming, or your business," said ACE Director Jonathan Bissell, "and we are pleased to have such a talented and experienced instructor to help us launch the program."
The new Web Video Production Certificate Program will be taught by Independent Television Writer, Producer and Director, Jorge Rivera. Mr. Rivera was awarded as a 2010 Webby Honoree and named in the 2010 Marketing Sherpa Hall of Fame.
"The web video phenomenon is the fastest growing form of self-expression of our lifetime. YouTube reports that its users upload up to 72 hours of video every minute; that's three days of content every sixty seconds. Reaching billions of viewers worldwide, that kind of access to the world's audience for the everyday person is unprecedented in history", says instructor Jorge Rivera.
The program will run from June 25 to September 10 on Mondays and Wednesdays from 6 to 8 p.m. and include three parts: In Part 1, Screen Writing, participants will develop a five-page script adaptable for multiple purposes; In Part 2, Video Production, participants will use their own cameras and free-edit software and focus on developing and posting video; In Part 3, Advanced Concepts, participants will focus on social media marketing and audience development.
Upon completion of the course, participants will have developed a short script and well-crafted video, obtained knowledge of how to post their video on YouTube and other venues, and developed a business/marketing plan to make posted content successful, including using social media. The cost of the program is $495.
Individuals wishing to register for the program may do so online at http://www.mec.cuny.edu/ACE, by phone at 718-804-8850, or in person at 1534 Bedford Avenue, 2nd Floor, located on the corner of Bedford Avenue and Eastern Parkway next to the B-49 bus line and one block from the Franklin Avenue subway station (2,3,4,5,S). Email inquiries may be made to ace.info@mec.cuny.edu.
About Medgar Evers College, CUNY
Medgar Evers College was founded in 1970 through the efforts of educators and community leaders in Central Brooklyn. The College is named after Medgar Wiley Evers, a Mississippi-born black civil rights activist who was assassinated on June 12, 1963. The College is divided into four schools: The School of Business; The School of Professional and Community Development; The School of Liberal Arts and Education; and The School of Science, Health, and Technology. Through these Schools, the College offers 29 associate and baccalaureate degree programs, as well as certificate programs in fields such as English, Nursing, and Accounting. Medgar Evers College also operates several co-curricular and external programs and associated centers such as the Male Development and Empowerment Center, the Center for Women's Development, the Center for Black Literature, and The DuBois Bunche Center for Public Policy.
For the original version on PRWeb visit: http://www.prweb.com/releases/prweb2012/6/prweb9603108.htm