Interactive Workshop Hosted by Process Weaver at European Supply Chain and Logistics Summit 2012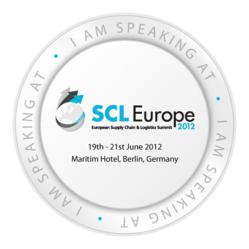 19 to 21 June 2012, Maritim Hotel, Berlin, Germany 2012, Stand # 42
Walldorf, DE (PRWEB) June 16, 2012
ProcessWeaver® GmbH, a leader in providing Transportation Management Solutions will exhibit and host an interactive workshop on, "Closing the gaps in shipping with automated multi-carrier TMS," at the European Supply Chain and Logistics Summit in Berlin, Germany. A high-quality international summit that allows companies to have dedicated face to face meetings with potential customers and partners will be taking place between 19 and 21 June 2012, at the Maritim Hotel in Berlin.
"ProcessWeaver provides the most comprehensive automated multi-carrier global shipping solutions that work in a variety of environments including native SAP solutions," said Deepya Munama, Director of European Operations for ProcessWeaver. "ProcessWeaver is excited to exhibit and to engage industry leaders with our interactive workshop on the last day of the show. We are eager to display our expertise in automating shipping processes through our TMS suite and we look forward to explaining to European companies how to utilize ProcessWeaver solutions to improve distribution performance and reduce costs." The interactive workshop will take place Thursday, the 21st at 11:50am in Stream Five.
The SCL Europe puts great emphasis on the exchange of knowledge through dialogue between speakers and the audience. The event not only has the pre-arranged, 20 minute dedicated business meetings with fellow attendees and leading supply chain and logistics management solution providers but also has knowledge forums and interactive workshops and forums to discuss the problems that are facing business today and their solutions. In focus at the SCL Europe is helping to improve your global supply chain strategy.
The Summit is packed full of real life case studies, allowing you to benchmark your business against 'best in class' and ensure that your company has the tools needed to form a coherent and logical strategy.
ABOUT PROCESSWEAVER® GmbH:
ProcessWeaver is a leader in providing automated multi-carrier compliance shipping software for customers worldwide. ProcessWeaver solutions work with multiple carriers e.g. FedEx, UPS, DHL, USPS, TNT, Purolator, LTL, TL, FTL, Ocean Freight Carriers, and Freight Forwarders. For more information about ProcessWeaver, please visit: http://www.processweaver.com or email at info(at)processweaver(dot)com or call +49 (0) 6227 73 4120.
For the original version on PRWeb visit: http://www.prweb.com/releases/prweb2012/6/prweb9612065.htm