'Best Doctors' Issue Of New York Magazine Includes Hair Transplant Pioneer For 13th Consecutive Year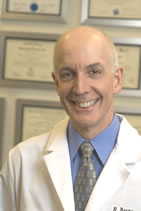 Dr. Robert M. Bernstein — pioneer of the follicular unit transplantation (FUT), follicular unit extraction (FUE), and Robotic FUE hair transplant procedures — was selected for the 13th consecutive year to be included in New York Magazine's 'Best Doctors' issue.
New York, NY (PRWEB) June 18, 2012
Robert M. Bernstein, M.D., F.A.A.D., renowned hair transplant surgeon, developer of follicular unit transplantation (FUT) and follicular unit extraction (FUE), and founder of Bernstein Medical – Center for Hair Restoration was included in New York Magazine's 'Best Doctors' issue for the thirteenth consecutive year. He is the first hair restoration physician to be named to the annual peer-reviewed directory for more than 12 consecutive years.
When asked about his inclusion in the 2012 edition, Dr. Bernstein, a Clinical Professor of Dermatology at Columbia University in New York City, said:
"It is such an honor to be recognized in New York Magazine. Our passion for providing the best hair loss treatments has served as the impetus for pushing the envelope in utilizing new state-of-the-art hair restoration techniques, such as the new robotic-assisted hair transplants."
The special issue of the magazine contains a list of doctors, compiled through a survey of their colleagues, which is conducted by Castle Connolly Medical Ltd. Each year, doctors in the New York metropolitan area — the five New York City boroughs, Westchester County, Long Island, and counties in New Jersey and Connecticut — nominate their choice of the best doctors in a specific field. Recommendations are made based on the nominee's professional qualifications, reputation, skill in diagnosis, and skill in treating patients.
Dr. Bernstein, a native New Yorker, has spent two decades developing hair transplant techniques. His medical publications on FUT and FUE have revolutionized the field and provide the basis for modern techniques used by surgeons worldwide. Bernstein Medical – Center for Hair Restoration is a state-of-the-art facility, located in midtown Manhattan, New York City, that is dedicated to the diagnosis and treatment of hair loss in men and women. Treatments specialize in corrective hair transplants as well as the restorative FUT and FUE techniques. Dr. Bernstein is the first hair transplant surgeon on the East Coast to offer robotic FUE to hair loss patients. In this procedure he uses a high-tech image-guided robot to extract hair follicles in their naturally-occurring groups, called follicular units.
Hair transplant surgery is a procedure in which hair is moved from the back and/or sides of the scalp, where the hair is permanent, to areas that are thinning or bald on the front, top, or crown of the scalp. Once transplanted, the hair will continue to grow for a person's lifetime. All modern procedures are based on the concept, proposed by Dr. Bernstein in his 1995 landmark publication "Follicular Transplantation," that the most natural results are produced when hair is transplanted exclusively as follicular units. Surgical hair restoration is suitable for both men and women, but is only medically indicated for patients who meet certain criteria based on the results of a detailed history and physical examination.