Good News for Small Business: Launch of Lumeo Inc. Makes Quality Web Video Affordable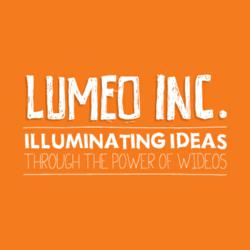 Animated explainer videos have proved to be a powerful marketing tool for online businesses. Lumeo Inc. is taking them out of the luxury category and making quality videos accessible to all.
Melbourne, VIC (PRWEB) June 19, 2012
Melbourne-based production company Lumeo Inc. has just announced the launch of its services on Monday. The core of Lumeo Inc.'s operations will revolve around producing animated explainer videos.
"There are a lot of great ideas out there that do not realise their potential because they're not pitched with the consumer in mind," says business strategy executive, Sanjeev Menon, "We love great ideas and we want to make videos that are a feast for the senses to best get these ideas across to their audience."
"We couldn't cover sense of touch or taste, so we went for the sense of humour", he added.
Web videos have the unique power to capture user attention and increase website conversion rates better than most other marketing tools. Ever since Internet Retailer published statistics in 2010 that visitors who viewed product videos were 85% more likely to buy than visitors who did not, online videos have been popping up on company websites and social media pages across the web.
Explainer videos are a handy tool to market start-ups, small businesses and large organisations alike. A good rule of thumb is: if Google and Facebook are using them, it is probably a good idea. Animated explainer videos have the ability to explain products and services in a concise and entertaining manner that captures the attention of audiences and delivers information without being too "sales-y". This is very powerful.
There is, of course, a caveat: The good ones are really expensive and the cheap ones are really bad.
This disadvantages start-ups and small businesses which have to choose between making a significant cash investment and making do with a marketing video of poor quality. Nothing spoils a good product like bad marketing.
Lumeo Inc. challenges this perception that a great explainer video cannot be affordable as well. At rates almost 60% cheaper than most competitors, Lumeo's team of motion designers and copywriters have utilised years of experience in the industry to build a low-cost business model that champions small businesses.
Check out their video here.
And no, they are not outsourcing labour to some Third World country. It is all 100% Australian, done in-house in their production house in Melbourne.
Online video is affordable, effective and generates a consistently high ROI; and with ever decreasing attention spans, getting heard and understood by your customers is more important than ever.
Companies interested in reaping the benefits of explainer videos can visit lumeoinc.com.au for more information.
About Lumeo Inc.
Lumeo Inc. is an Australian-based company that has one mission: to make simple, effective and powerful web videos. We are passionate animators and storytellers who work closely with our clients to really distil their ideas to their essence and tell a story that their customers will enjoy hearing.
For further information, call +613 9682 6665 or e-mail info(at)lumeoinc(dot)com.au.
For the original version on PRWeb visit: http://www.prweb.com/releases/prweb2012/6/prweb9604499.htm