Fearing Fallout From Greek Financial Crisis, U.S. Retirement Investors Turning to Real Estate with Self-Directed IRA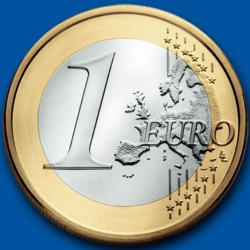 IRA Financial Group clients turning to real estate as a means of protecting their retirement funds from the negative impact of the Greek financial crisis on U.S. equity markets
Miami, FL (PRWEB) June 20, 2012
IRA Financial Group, the leading facilitator of Self Directed IRA LLC solutions, has seen a large number of clients looking to shield their retirement assets from the fallout of the Greek financial crisis by investing in U.S. and foreign real estate with a self-directed IRA LLC. With IRA Financial Group's self-directed IRA LLC "checkbook control" solution, individual with retirement funds are able to invest in domestic and foreign real estate and generate tax-free returns. "In light of the Greek financial crisis, a number of our clients have moved funds out of the equity markets and into real estate hoping to generate more stable returns than Wall Street," stated Maia Ritsi, a paralegal with the IRA Financial Group. "The self-directed IRA LLC solution allows individuals to better diversify their retirement portfolio so they are well situated to confront a European financial crisis," stated Ms. Ritsi.
The Internal Revenue Code does not describe what a Self Directed IRA can invest in, only what it cannot invest in. Internal Revenue Code Sections 408 & 4975 prohibits Disqualified Persons from engaging in certain type of transactions. The purpose of these rules is to encourage the use of IRAs for accumulation of retirement savings and to prohibit those in control of IRAs from taking advantage of the tax benefits for their personal account.
A Self-Directed IRA, also called a Self-Directed IRA LLC with checkbook control, is an IRS approved structure that allows one to use their retirement funds to make real estate and other investments tax-free and without custodian consent. The Self-Directed IRA involves the establishment of a limited liability company ("LLC") that is owned by the IRA (care of the IRA custodian) and managed by you or any third-party. As manager of the IRA LLC, you will have control over the IRA assets to make the investments you want and understand – not just investments forced upon you by Wall Street.
With a self directed IRA real estate with checkbook control established through IRA Financial Group, an investor is able to use retirement funds to make domestic or foreign real estate, precious metals, tax liens, foreign currency, and many other investments tax-free and without custodian consent! Using a self-directed IRA LLC, clients of the IRA Financial Group have be able to re-allocate his or her retirement portfolio into different asset classes, such as real estate or foreign currency, which should prove more resilient against the fallout from a Greek or European financial crisis.
The IRA Financial Group was founded by a group of top law firm tax and ERISA lawyers who have worked at some of the largest law firms in the United States, such as White & Case LLP and Dewey & LeBoeuf LLP.
IRA Financial Group is the market's leading "Checkbook Control" Self Directed IRA and Solo 401k Plan Facilitator. We have helped thousands of clients take back control over their retirement funds while gaining the ability to invest in almost any type of investment, including real estate tax-free and without custodian consent!
To learn more about the IRA Financial Group please visit our website at http://www.irafinancialgroup.com or call 800-472-0646.
For the original version on PRWeb visit: http://www.prweb.com/releases/prwebself-directed-ira/IRA-Financial-Group/prweb9621024.htm