Home Remodeling in Los Angeles Now More Affordable Than Ever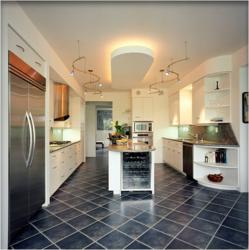 Los Angeles general contractor Roger Perron offers new coupon for home remodeling services, including custom designs for whole house remodeling and additions of all types.
Los Angeles, CA (PRWEB) June 20, 2012
Fine Designs by Roger Perron, Inc. General Contractors is currently offering a $500 coupon on whole home design and home remodeling in Los Angeles, making it easier than ever for residents to spruce up their living space and get the added touches they've been looking for. The company has over twenty-seven years of experience and is a pioneer in the home design and remodeling industry. By offering the discounted service on whole house remodeling, Roger Perron is hoping to make the city a more attractive environment to live in.
"In order to make Los Angeles a better place," says Perron, "we need to start from the ground up with only the best materials and the best craftsmanship." His company focuses on using the highest quality materials to create new designs that are not only beautiful but long lasting. In addition to whole house design one of Perron's specialties is bathroom and kitchen remodeling. In Los Angeles it's difficult to find general contractors that not only have the skill but the ingenuity and creativity to think outside the box. Roger Perron's bathroom and kitchen remodeling in Los Angeles is the standard for the profession. With his own team of expert workmen and licensed subcontractors that have been with him for years, Roger Perron's company has a reputation for exceeding his clients' expectations with awe inspiring designs while staying within their budget. One needs only to look at the testimonials section on his website to see evidence of the great products he creates and how satisfied the customers are.
Anyone living in the Los Angeles area can agree that plenty of homes are in need of a complete house design makeover. With Fine Designs by Roger Perron's new coupon, this makeover is easier than ever. Kitchens, bathrooms, family rooms, master suites; Los Angeles county residents can make over selected pieces or their entire home and get that added value they've been looking for at the most affordable price yet.
###
ITC is a high-end Internet Marketing firm ranked in the top 1% of the Search Engine Optimization industry. They specialize in Digital Advertising, SEO, Social Media Marketing, Reputation Management and Video Production. ITC is proud to have worked with Roger Perron in developing a successful online marketing campaign.
For the original version on PRWeb visit: http://www.prweb.com/releases/prwebhome-remodeling-general/contractors-los-angeles/prweb9621832.htm