New Article Provides Guidelines for Measuring Success of a Social Media Marketing Strategies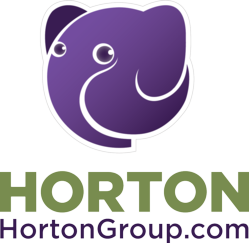 A new article posted to HortonGroup.com targets the criteria companies should be using to measure the effectiveness of a social media campaign. The new post is an addition to a series of articles on the Nashville advertising firm's blog covering a broad area of social media marketing practices including tips, guidelines and research.
Nashville, Tenn. (PRWEB) June 23, 2012
Social media continues to represent one of the fastest growing marketing tactics businesses and organizations can use to increase brand recognition and deliver messages to a wider audience. For businesses who are unsure how to go about measuring social media effectiveness, the value of posts and related content, Horton Group has provided an article outlining several benchmarks to consider when reviewing audience interactions. Social media platforms like Facebook and Twitter make it easy to create highly visual messages about brands and products. Just because a message was sent however, does not mean it was seen or any action was taken.
The major benefits to using social media as a vehicle to communicate with a target audience are its versatility and low costs. Creating a social media strategy and profile on websites like Facebook takes your brand to where the people already are and usually has no monetary cost to setup. What it does cost is time spent, effort and company resources. Once created a social media profile requires cultivation. Pages that provide their customers with inattentive lip service are usually going to see the same in return from the general online public. Measuring the costs effectiveness of a well maintained of social media presence in relation to your audience engagement is not as difficult as it may seem. The Horton Group article suggests that businesses and organization carefully review user engagement on each social media profile to discover their overall all effectiveness. This will help ensure that time spent managing social media accounts is not time wasted.
Hot terms used across the internet business community such as analytics and metrics all relate to discovering ways to measure the growth of online presence. Social media managers do not need to develop a brand new customer relations management system to track user engagement, most of those tools are already available on the platform. A page administrator can use these analytics to run reports and create visual representations of user engagement over various periods of time. The social media marketing professionals at Horton Group offer five thresholds to measure the growth and effectiveness of a social media campaign. To read more about the five levels used to gauge audience interactions check out the full article on the Horton Group blog.
About Horton Group
Horton Group has been working with clients of all shapes and sizes since 1996. They are dedicated to providing businesses and organizations in and outside of the Nashville area with fun and engaging ways to interact with their customers. They offer various social media services, from Facebook and Twitter customization to complete management of social media strategies. It is Horton Group's mission to provide professional resources to building brand recognition and increasing revenues, while creating positive impacts on local and national economies. They offer additional marketing and advertising services including: web design,web development, email and mobile marketing, media buying and search engine optimization.
For more information on Horton Group's social media services and more contact them either by phone at 615-292-8642 or by email at info(at)Hortongroup(dot)com.
For the original version on PRWeb visit: http://www.prweb.com/releases/prweb2012/6/prweb9632476.htm