WNC Entrepreneur Grows Opportunities for Professional Freelance Writers During Tumultuous Time of Print Media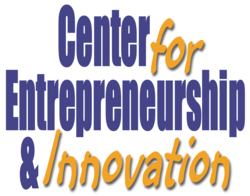 Lynne Jeter, founder of Jeter Communications (JeterCom.com), has expanded professional writing opportunities in the highly specialized business, health care and travel/entertainment sectors.
Hazelwood, NC (PRWEB) June 24, 2012
Author of "Disconnected: Deceit and Betrayal at WorldCom," the first book to market about the massive fraud and subsequent bankruptcy that brought down the world's largest telecommunications company, and "Chief," a memoir of the late Choctaw Chief Phillip Martin, the greatest Choctaw leader since Pushmataha, Jeter has been a staunch supporter of the professional writing community since establishing her company as The Writing Desk on June 1, 1998. She has lobbied for better pay and more reasonable payment time frames, better placement of articles and print media packages and a significant online presence, and she has developed niche markets to create writing opportunities.
"When I started freelancing part-time in 1988, we were called 'string' writers who were paid pitiful rates by the inch," said Jeter, recalling that her first published article in a Gannett publication took three days to write and only paid $25 – six weeks after the article was published! "And I remember I had to beg the metro editor for the opportunity."
Since that inauspicious start, Jeter, 51, who transitioned from a successful senior property manager at the age of 38 to a successful businesswoman after studying entrepreneurship at the graduate level as a student in Western Carolina University's Master of Entrepreneurship Degree Program, has written thousands of articles for publications of all genres, including high-circulation in-flight magazines for U.S. Airways and Northwest Airlines, Art & Antiques, Southern Accents and others. In addition to authoring books, she has also collaborated with colleagues to get their books published.
Since Jeter joined Medical News Inc. in 1999, a business-to-business publication for licensed medical doctors and health care administrators, it has grown from three to 15 markets in the United States. She served as the inaugural editor-in-chief and helped usher the consumer mate in January 2012, which opened in the black. The consumer mate will soon become a staple in existing business-to-business markets, while the company continues to develop additional markets. "When that happens, we can provide more work for professional writers," said Jeter, who also manages quarterly editorial magazine content for statewide trade associations and independent healthcare systems.
Jeter also provides a valuable service to busy doctors and healthcare executives in Medical News markets by sifting through the minutiae and providing them with the information they need to know in a clear, concise manner. For example, the Patient Protection Affordable Care Act that Congress passed in 2010 contained more than 2 million words of regulations – nearly three times the length of the King James Bible. The U.S. Supreme Court is anticipated to rule in late June on the controversial law, the fallout of which will necessitate additional clarity and consequences via published articles.
Dr. Scott Hambleton, medical director of Mississippi Professionals Health Program, collaborated with Jeter on a recent call-to-action article. Soon after it was published in Medical News, Hambleton wrote: "The article is extremely well written and will hopefully inspire folks to seek help."
Jennifer Roberts, Florida Hospital media relations manager, thanked Jeter for "great coverage" on an important new procedure. "Wow! You really did dig into the story beyond what we supplied," said Roberts.
After Jeter helped Medical News craft a special publication for a new market in North Carolina, Triangle's Top 10 Women in Medicine in the May 2012 edition, she received the following note from Juli Kidd, director of communications for the University of North Carolina Department of Obstetrics and Gynecology: "Your articles last week featuring our own Dr. Meltzer-Brody and the other women were great," said Kidd. "It's high time that women in medicine were recognized and I look forward to more lists like this!"
Jeter also receives positive feedback on all writers she works with on an ongoing basis. "I have very high standards; our readers have very high standards," said Jeter, who was twice named an SBA Small Business Journalist of the Year, and has accrued a bevy of writing awards. "I've created a company that I would want to work for. And with the help of valuable entrepreneurial training, I've been able to grow the company slowly into a strong, profitable player in the national market."