US Federal Contractor Registration: FEMA Contractors Needed in Florida in Response to Devastating Tropical Storm Debby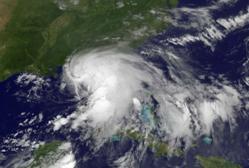 US Federal Contractor Registration is currently helping small businesses register to become FEMA contractors in response to Tropical Storm Debby. This slow moving tropical system has caused extensive damage thanks to powerful winds, flooding, and isolated tornadoes across the state of Florida. Once the storm has passed, there will be a high demand for debris removal and construction firms to help the state recover. For more information about FEMA contracting opportunities, contact the Contractor Helpline at (877) 252-2700 ext 1 or visit https://femacontracts.com/.
Orlando, FL (PRWEB) June 27, 2012
FEMA contractors are needed in Florida as Tropical Storm Debby lashes the state with heavy rain, wind, and tornadoes. This slow moving system has dumped rain on the state since forming on June 23rd, causing massive flood and wind damage along the Gulf coast. Contractors will be in high demand to help the state recover from this record breaking storm system.
Tropical Storm Debby has broken the record for earliest 4th named storm of the Atlantic Hurricane Season since record keeping began in 1851.
On June 25th, Governor Rick Scott declared a state of emergency, citing the effects of damage already dealt to the state, according to Bay News 9. Evacuation of families in low lying areas due to extensive flooding has already taken place and due to the storm's lack of movement in the Gulf of Mexico.
So far, only one death has been attributed to isolated tornadoes spawned by Debby, however with the storm not expected to leave the state until late in the week, FEMA officials are concerned about further flooding to already rain drenched areas.
In order to bid on and work government contracts, businesses must obtain a DUNS number and must complete CCR and ORCA registration. Submission of a FEMA Vendor Profile is also required in order to win FEMA disaster relief contracts. Successful contractors also develop aggressive government marketing plans which include the creation of a profile on government websites such as the SBA's Dynamic Small Business Search and automated bid notifications to their email. US Federal Contractor Registration is strongly encouraging small businesses to ensure their registration is complete and correct so they don't miss out on the new opportunities available in government contracting. Information on how to win federal government contracts can be requested through the Contractor Helpline at (877) 252-2700 ext 1.
Unfortunately, many vendors who try to complete their CCR registration on their own run into problems. The Georgia Tech Procurement Assistance Center has reported that nearly 20% of all current CCR records contain errors or omissions. Judy Bradt has stated that in order to win their first contract, most businesses spend an average of 20 months and $100,000 marketing their business to contracting agencies. Problems with CCR and ORCA will cost those businesses even more time and money as even simple mistakes can disqualify a vendor from a contract award or even result in fines and punitive actions.
To help small businesses avoid costly errors, US Federal Contractor Registration is offering a free evaluation and review of vendors' government registration, including their CCR registration and ORCA filing. During the evaluation, a Placement Specialist will review the company's government contractor registration to ensure it is complete, contains the correct information and is optimized to help them win government contracts. To receive this free evaluation, interested businesses should contact the toll free Contractor Helpline at (877) 252-2700 ext 1. Placement Specialists can also prepare a free government contracting profitability assessment to help business owners review government spending trends within their industry and identify current contracting opportunities.
US Federal Contractor Registration, whose corporate offices are located in Orlando, FL, has witnessed firsthand the extent of the damage caused by Tropical Storm Debby. "As destructive as this storm has been, I can only imagine if we had a category 4 hurricane parked off our coast. It is vital that businesses register to assist FEMA when disasters like this strike," remarked Eric Knellinger, President of US Federal Contractor Registration.