Redwood City Police Department Becomes First in the Country to Unveil Live Guide Video Chat Service for Community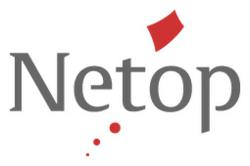 Citizens are able to connect face-to-face with officers online using the latest in video chat technology.
Redwood City, California (PRWEB) June 28, 2012
The Redwood City Police Department today announced it is now using Netop's Live Guide video and text chat to allow community members to have real-time, interactive video chats directly with a Redwood City police officer. Live Guide utilizes the latest technology for two-way text, audio and video chat, offering another way for the community to connect with the Police Department. This makes Redwood City one of the first municipal government agencies in the United States to provide such video interactivity directly between its police department and its community.
While text-based chat is not uncommon, the future for innovative governments like Redwood City is a communication model offering two-way dialogue with a face-to-face interactive exchange of information. This emerging technology will effectively place the Redwood City Police Department on the leading edge of customer service strategy by providing a new standard of "community-centric" policing.
Members of the community can use Live Guide to receive live online assistance with any concerns or questions about police services, and help with reporting crimes online. The video chat service will also facilitate assistance with the Police Department's other online tools, information on how to handle traffic complaints or abandoned vehicles, direction and web page links for which City departments or other resources are most appropriate for their concerns, or any other community policing inquiries they may have. This service is NOT for use in life-threatening emergencies – people should call 911 in those cases. Live Guide is available to the community at http://www.redwoodcity.org/police.
Redwood City Police Chief JR Gamez noted that, "It's a priority of our Police Department to deliver timely and accurate information via cutting-edge social media services. And as a forward-thinking agency, we recognized that social media was only half of the equation - we needed to embrace emerging technology to also work better, smarter, and more efficiently for the benefit of the public. This service is the newest feature in our Department's work to create truly collaborative e-government solutions for the community. The ability for our residents to activate a video chat session with one of our officers from the comfort of their home, office, school, or location of their choosing elevates the level of customer service that we are providing the members of our community."
"This new service is a wonderful benefit for the people of Redwood City," added Redwood City Mayor Alicia Aguirre. "It's an innovative and efficient way for our community to easily interact with our Police Department, and as one of the only agencies to use it this way it really puts Redwood City at the forefront of using technology to engage the community."
City Manager Bob Bell pointed out that, "We know that many of the people who live, work, and play in Redwood City use technology to get their local information. Implementing the Live Guide technology offers another step in meeting our community's needs for interacting with the Police Department."
"The innovative use of Netop's Live Guide communication technology by the Redwood City Police Department shows how committed they are to making their website a place for meaningful, real-time citizen engagement," says Kurt Bager, CEO of Netop. "In making it possible for citizens to connect immediately with the Police Department, they are setting a new standard for online service. At Netop, we have helped numerous city governments in Denmark connect with citizens on their websites and we are delighted to partner with Redwood City in this groundbreaking use of our technology."
The pilot program will be launched immediately; operating Monday through Thursday from 9 am to 5 pm. Based on customer usage the program may be expanded to include weekend and evening hours. More information and access to the Redwood City Police Department's new Live Guide interactive video chat service is available by visiting http://www.redwoodcity.org/police.
About Netop
Netop develops and sells market-leading software solutions that enable swift, secure and seamless transfer of video, screens, sounds and data between two or more computers. The company has three business areas: Secure Remote Control, Classroom Management and Live Chat.