Home Purchases Go Down Despite Rate Cuts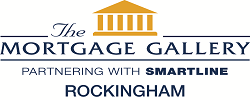 The Mortgage Gallery Rockingham improves its set of services and products in order to help cater to the needs of its clients and customers.
Perth, Western Australia (PRWEB) July 04, 2012
The Mortgage Gallery Rockingham, a mortgage broking firm composed of reputable mortgage brokers in Cockburn, Kwinana, Rockingham and the greater Perth area – has declared that it is enhancing its roster of services in order to help the housing industry rise from a seeming plunge in demand, despite the recent cuts in the banking industry.
This move by the respected mortgage broking company stems from figures provided by the Australian Bureau of Statistics, showing that the demand for housing for the first three months of the year plunged by 12.6%, which is higher than the last housing demand plunge for the last three months of 2011. Additionally, ABS figures likewise showed that on an annual basis, the demand for new homes has also considerably decreased by 24.5%.
According to industry analysts, this continued decline is very disappointing, considering that rate cuts have already been made by the Reserve Bank of Australia in order to help strengthen the domestic scene and to further help the economy. They also say that this is indicative of extra-cautionary behaviour from prospective home buyers and can be a sign that the housing market still needs some help.
In the figures provided by the ABS, total dwelling units for March was only at 30,623, while new private sector houses were lowered by 7.8% in the same quarter. In addition, other residential buildings for the same period also fell by 21.6% or just at 9,492.
Dwellings for New South Wales and Victoria have likewise declined considerably, with 37.4% and 8.3% respectively. Western Australia also suffered its own decline in dwellings, with 4.8%. On the other hand, Queensland had an increase of 2.5%.
In another side of the story, some industry experts attribute this lowered demand in the housing industry to the new Building Act, a state legislation that has caused confusion among real estate developers and authorities – and which have resulted to some other problems as well.
John Dastlik, Director of the Housing Industry Association WA, said that there is the need to institute reforms in order to resolve the issues quickly and to help the industry. Otherwise, it may lead to long-term negative effects. He said, "Sales in the new home market are actually increasing, [but] we've got a piece of legislation which has slowed the approvals process."
Dastlik then added, "If you continue to have very slow processes... that can have an impact on people's decision on whether they go new or established. So in the medium- to long-term, if these sorts of issues expand the time on which to get building permits and people have to rent longer, they might make the easier decision [to buy an established home]."
In response to the issues hounding the housing market, The Mortgage Gallery Rockingham has decided to enter into the fray by bringing faster transactions and more reasonable home loans in Cockburn and Kwinana, as well as Rockingham home loans and those for the greater Perth area – with the promise of making their services even better.
The Mortgage Gallery Rockingham can be reached through phone number (08) 9527 1800 or drop by their website: http://www.themortgagegalleryrockingham.com.au/.
For the original version on PRWeb visit: http://www.prweb.com/releases/prweb2012/7/prweb9651053.htm