Evolution Wines & Spirits Opens its Third Retail Store in Chicago - Plans 10 Total, Continues Aggressive Growth Plan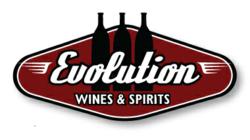 Evolution Wines and Spirits opened its third retail store in Chicago's Lakeview neighborhood, one block from Wrigley Field. This marks the fourth store opened for the Evolution Team which includes the former leadership team from national wine and spirits leader, Sam's Wines of Chicago. The team includes former CEO Fred Rosen and former President Brian Rosen, as well as numerous members of the acclaimed Sam's Wine Department Team.
Chicago, IL (PRWEB) July 05, 2012
Evolution Wines and Spirits has opened its 3rd store in 14 months of a planned 10 stores in the Chicagoland market. The team from wines and spirit powerhouse, Sam's Wines and Spirits, has reassembled and continues its torrid growth trajectory. With stores in Northbrook, Bucktown and now Lakeview, Evolution continues to find legions of customers that are weary of big box wine retailing. Citing lack of service, attention to details and bad follow up, the Evolution team has been slowly picking up customers that want a better experience. Each Evolution store has an on-site sommelier, over 3000 SKU's, a craft beer expert and empowers the store manager to make on site leadership decisions that can resolve customer issues, offer discounts and lead to an overall higher level of guest satisfaction.
Brian Rosen, former President of Sam's, says, "Our Lakeview store is our best yet. Over 5500 square feet housing 3000 SKU's, Wine School, events space and the largest craft beer department in the area."
For the original version on PRWeb visit: http://www.prweb.com/releases/prweb2012/7/prweb9670701.htm