Funamo brings Android parental control to Google Nexus 7 Tablet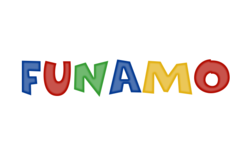 The architecture of Funamo Android Parental Control enables safe browsing for all leading browsers. Because of this flexibility, it supports the latest Google Nexus 7 Tablet with new stock Chrome browser right out of the gate.
Cupertino, CA (PRWEB) July 11, 2012
Funamo today announces that Funamo Android Parental Control now supports the newly released Android Jelly Bean and Nexus 7 Tablet from Google. Nexus 7 made by Google is the first device running the latest Jelly Bean 4.1. With Funamo protection, parents can have peace of mind when buying the tablets for their kids.
"The Nexus 7 tablet is a perfect device for kids." said Howard Li, Funamo's founder and CEO. "Now with Funamo Parental Control for Android, it also becomes a safe device for kids. The Nexus 7 is the first Android device to ship with Chrome as the default browser. Because of the advanced architecture design, Funamo Parental Control enables safe browsing on Chrome browser right out of the gate. It also supports other popular browsers such as the Dolphin HD and the Skyfire.
"We strongly believe that Android will play a huge role in the youth and the education market. We saw it with Nook, Amazon's Kindle Fire and now Nexus 7. With the price tag of only $199, it will be one of the hottest gadgets of the year and many users will be kids. We want to help parents make sure that their kids are protected while enjoying all the great content."
Funamo Parental Control for Android offers highly robust web filtering that is optimized for power efficiency and mobile environment. It also enforces SafeSearch with leading search engines such as Google, Yahoo, Bing, and even Youtube videos. Parents can also tailor the web filtering with their own blacklist and whitelist.
Besides web filtering, Funamo Parental Control also allows parents to set password and time-limit for apps like games and Youtube. It also automatically logs all contacts, phone calls, SMS messages, websites visited, applications and device locations. All the data are uploaded to Funamo server each day. Parents can login to their account from any web browser 24/7 to view devices history. The detailed instruction on how to set up Funamo Parental Control for Nexus 7 can be found at http://www.funamo.com/site/page/view/how_funamo_works#wifi_only
Funamo Parental Control can be downloaded from Android Market (Google Play) for a free evaluation.
https://play.google.com/store/apps/details?id=funamo.funamo
It can be purchased within the app for $19.99 which protects the device for as long as the user owns it. No subscription, no monthly fees. Now for as little as the price of a book, parents can have peace of mind with their kids' mobile devices.
# # #
Funamo provides comprehensive parental control solution for Android-powered mobile devices with patent-pending web filtering, safe search, application protection/restriction and device monitoring. More information, including detailed video tutorial and FAQs, is available on http://www.funamo.com. Funamo Parental Control application can be downloaded from Android Market (Google Play).
For the original version on PRWeb visit: http://www.prweb.com/releases/prwebfunamo_parental_control/nexus7/prweb9689096.htm