Dynaread Endorses New Dyslexia Documentary: Embracing Dyslexia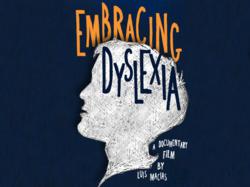 Dyslexia awareness is on the rise. A new grassroots movie on the topic is in production and is looking for funds. Dyslexia remediation company Dynaread cofunds this movie and is encouraging businesses to do the same. Producer Luis Macias is looking to raise a total of $24,000 funds prior to his June 19 deadline. His film aims to educate teachers and administrators on the topic and will be distributed free of charge when released in Janaury 2013.
Denver, CO (PRWEB) July 13, 2012
Dyslexia awareness is on the rise and the rise is organic, natural, and real. As real as the need for increased awareness. Whereas the US Government's formal figure on literacy is 99%, each and every High School teacher in the nation knows better. Depending on which study you reference, the truth about illiteracy is that five to ten percent of our school population is marginally literate at best. Parents are slowly discovering that their child is not the only one who is struggling.
Luis Macias is one of those parents. His child Alejandro was struggling with reading and in grade two he was diagnosed with dyslexia . Thinking back of the times before the diagnosis Luis comments: "Alejandro would come home from school feeling tired, saying that his head hurt and when we would sit him down and tell him that he had to do his homework and he would cry and cry. We would tell him, you got to stop it! You are faking, you are just being lazy. You are not trying hard enough. Now that I know what dyslexia is I feel really bad about it." Alejandro is one of the luckier ones. Where the vast majority of struggling readers are not formally diagnosed and remediated by the age of ten, Luis actively searched for answers and had his child officially diagnosed with dyslexia at the age of 8 – a little of a year ago. That roller-coaster experience was reason for Luis to start making his new documentary Embracing Dyslexia.
Luis Macias: "I believe that a majority of people do not know what dyslexia really is. The most common belief is that someone sees words backwards and therefore cannot read. Nothing could be further from the truth. Misinformation is the biggest reason why most people who struggle with reading, writing, and spelling never find out they are dyslexic or find out later in life, after they have suffered horribly in school."
That they suffer is painfully obvious from the following statistics. With five to ten percent of the population having dyslexia, the figures in society's problem areas are profoundly higher. In Juvenile Detention Centers research finds that 50-70% of inmates fall in the struggling reader category. In the tragic realm of adolescent suicide the figure is even higher: 89%.
Luis' film is pure grassroots, and so is his budget and financing. Hans Dekkers, CEO of Dynaread Special Education Corporation who specializes in dyslexia tests and dyslexia treatments specifically developed for older struggling readers: "I speak with parents of children with dyslexia daily. Many of those conversations end in tears. The stress within the household is often profound, especially when the child grows older. When I watched a clip of Luis' film in the making, in which he interviewed the highly respected Susan Barton – Honor Wall member of the International Dyslexia Association, I knew Luis was doing a great work.
We're growing and investing, but that does not mean we cannot choose to help. Luis asked for financial support, and we made the choice to donate to his project. It is of paramount importance that society at large wakes up to the reality of widespread illiteracy: Its causes and what can be done about it. And Luis' film helps do that."
Luis is following a swelling wave of movie releases on the topic. In 2005, David Mills released "The Dyslexia Myth," addressing the profound misunderstandings within society about Dyslexia. Also in 2008 Josh Easdon and Nate Hamlin coproduced "Inside dyslexia: A documentary." Next came a 2008 release by Poseidon Films, entitled: "Dyslexia: An Avoidable National Tragedy." Movie makers Alan and Susan Raymond released the HBO production "Journey into Dyslexia" in 2011. And this year Harvey Hubble V produced "Disecksia: The Movie."