New York Giants Apparel and Accessories Available at myhotelectronics.com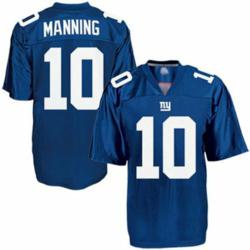 My Hot Electronics announces that the store is a carrier of accessories and apparel for the defending SuperBowl Champion New York Giants for the 2012 season.
New York, New York (PRWEB) July 15, 2012
My Hot Electronics announces that the store will be a carrier of New York Giants apparel and accessories, including their SuperBowl XLVI merchandise, commemorating the win over the New England Patriots at the end of the 2011 season in Indianapolis.
The store will carry memorabilia and apparel from key contributors to the team last season and this upcoming season, such as Eli Manning, Jason Pierre-Paul, and Victor Cruz.
Among the various accessories, the store will carry jerseys, autographed items such as footballs and helmets, accessories for the home and car, and customized Giants phone covers with their logo. The covers are available for the iPad and iPhone devices.
For more information, visit http://www.myhotelectronics.com.
My Hot Electronics Facebook Page - facebook.com/myhotelectronics
My Hot Electronics Twitter Page - @myhotelectronic (no s)
About My Hot Electronics -
My Hot Electronics is a leading online e-commerce provider of electronics which range from tablets, PCs and cameras to video games, DVDs, Blu-Ray Discs, appliances, lawn and garden products and more.
The store also carries the top brands in electronics and apparel including Nike, Adidas, Apple, Sony, Samsung, Microsoft, EA Sports, and many more. The company recently began its initial expansion into clothing and jewelry and will continue to expand over the next several months.
Recently, the company launched a new sports-based website specializing in sporting goods and team apparel - sportsfanplayground.com. The store specializes in apparel and memorabilia from the NFL, NBA, NHL, MLB, International Soccer, NCAA and many more.
For the original version on PRWeb visit: http://www.prweb.com/releases/prwebmyhotelectronics/newyorkgiants/prweb9700718.htm