Stratford Native John Rehm Joins Two Roads Brewing Co. as Assistant Brewmaster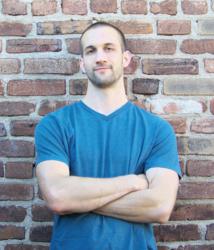 Two Roads Brewing Co., the exciting new state-of -the art brewing facility in Stratford. CT hires an assistant brewmaster to work alongside their renown brewmaster Phil Markowski.
Stratford, CT (PRWEB) July 14, 2012
Two Roads Brewing Company is pleased to announce that Stratford native John Rehm will be joining the Two Roads team on August 1st. "We couldn't be more excited about the fact that John is a Stratford native and will be returning to his roots to make great beers here in his hometown", commented Two Roads CEO Brad Hittle. "John brings a very high level of expertise to Two Roads, having been Brewer-In-Chief at Philadelphia Brewing Company, Brewer at Yards Brewery in Philadelphia, and Head Brewer at John Harvard's Brew House in Wayne, PA."
Two Roads Brew Master Phil Markowski commented "John's brewing skills together with his exceptional background in the technological aspects of brewing will make him a great addition to the brewing team. John served as an Adjunct Instructor at La Salle University's Integrated Science, Business and Technology program, and his experience in quality assurance will help in our desire to build a sophisticated QA lab at our brewery to monitor our brews."
Mr. Rehm is married and has two children. His wife, Jessie, is also a Stratford native and both are excited to plant roots back home. "We both grew up here, our parents are here, and we have always wanted to return home to Stratford. But to do so and become a brewer at this incredible brewery is a dream come true for myself and my family. We cannot wait to get started."
Construction on the brewery continues on schedule and test brews are scheduled for September. For more information go to http://www.tworoadsbrewing.com or Two Roads Brewing Company on Facebook.com.
For the original version on PRWeb visit: http://www.prweb.com/releases/prweb2012/7/prweb9694139.htm