Yoga Baron and MindBody Software Partnership Offers Exclusive MindBody Yoga Software Discount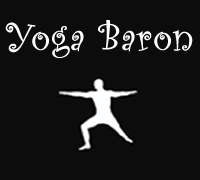 YogaBaron.com is proud to be a business partner of MindBody software. In forming this arrangement, MindBody is offering Yoga Baron readers an exclusive MindBody software discount.
(PRWEB) July 26, 2012
YogaBaron.com is pleased to announce becoming a business partner with MindBody yoga business software. Part of the partnership between these 2 yoga-related online entities is that Yoga Baron readers can enjoy an exclusive MindBody software discount for new MindBody clients.
The value of this discount varies according to the package purchased by a client. Because MindBody offers a variety of pricing packages based on the number of anticipated users, the value of the discount will vary. Moreover, according to the Yoga Baron website, the first month free discount triggers with a paid subscription. It's not a free trial of the Mind Body software.
It's unknown how long this discount will be available. At this time there is no deadline, but the discount could end at any time.
MindBody software serves more than 18,000 clients with their web-based universal yoga studio business software platform. In a nutshell, MindBody's software that can manage all of a yoga studio's software needs.
MindBody started as a software provider for yoga studios, but demand by related types of businesses such as fitness centers, gyms, dance studios, photographers, Pilates studios, massage therapists and other scheduling-based businesses resulted in MindBody expanding its software offerings to all of these industries. The same discount applies to all non-yoga industry businesses.
Yoga Baron is a blog providing information for yoga studios on starting and building up a successful yoga studio. Yoga Baron also publishes an offline e-newsletter for yoga studios and teachers.
For more details on the MindBody and Yoga Baron exclusive discount, go to:
http://www.yogabaron.com/mindbody-online-discount
For the original version on PRWeb visit: http://www.prweb.com/releases/prweb2012/7/prweb9735676.htm