GSMI's First Mobile+Web Developer Conference, San Francisco, a Huge Success with Diverse Crowd of Attendees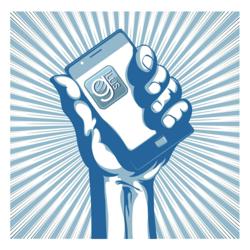 GSMI successfully hosted it's first Mobile+Web Developer Conference last week, July 17-19 at the Marines' Memorial Club & Hotel. The event brought together a mix of developers, designers and software engineers for 3 days of interactive learning on iOS, Android, Mobile Web and Web Development.
San Francisco, CA (PRWEB) July 27, 2012
Participants of GSMI's first Mobile+Web Developer Conference, San Francisco enjoyed three full days of valuable information presented by speakers such as Raymond Camden from Adobe, Caroline Lewko from WIP, David Hogue from Fluid, Inc., Garth Braithwaite from AdobeXD, Mahi de Silva from Opera Software and many others.
A unique mix of technical and non-technical presentations left attendees with a well-rounded in-depth look at native, hybrid, mobile and web development. Keynote speaker Eric Bilange, Senior Software Engineer from Qualcomm Labs says, "[It was a] great conference with a well-balanced program of technical and non-technical talks. Definitely real-life experiences shared, a lot of take-aways." The agenda also featured insightful case studies, in which speakers shared their practical and knowledgeable experience in development and UX, such as "The Jimi Hendrix Experience" presented by David Tucker of Universal Mind and "What we Learned from the Creation of MobiUs" by Andrew Smith of appMobi.
Attendees were given the opportunity to interact with experts from various industries and Wednesday's networking reception made for great conversation and relationship building. "Mobile+Web DevCon was an excellent opportunity to meet and work with developers, both web and mobile, on creating great experiences," says speaker Lance Nanek of HTC.
Here's what a few other speakers and attendees had to say about the event:
"How exciting to talk about WebSockets at Mobile+Web Devcon in San Francisco... great audience and ambience at the classy Marines' Memorial Club and Hotel. Look forward to being back next year!" - Peter Moskovits, Kaazing
"I thought the conference was very well put together and had some very unique, and interesting sessions. I enjoyed the different perspective." - Raymond Camden, Adobe
"[This was] a great event with a nice diverse crowd from across the US (and a few farther abroad).  It's valuable to meet and gain insight of mobile development in corporate America, beyond the hype and hyper-speed of Silicon Valley." - Caroline Lewko, Wireless Industry Partnership (WIP)
GSMI would like to thank all the attendees, speakers and sponsors who made Mobile+Web DevCon San Francisco such a fantastic event.
Mobile+Web DevCon will be coming to London, November 6-8, and will tentatively be coming to San Francisco next February, dates TBA. Make sure to revisit http://www.mobilewebdevconference.com to keep updated on Mobile+Web DevCon, 2013!
For the original version on PRWeb visit: http://www.prweb.com/releases/prweb2012/7/prweb9736076.htm