Inovado Announces Authorized Google Business Applications Reseller Relationship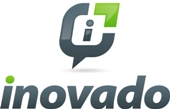 Inovado, a Google Business Applications Reseller, makes headway with Google Applications Relationship.
Miami, Florida (PRWEB) July 29, 2012
Inovado announces it will solely market, service and support Google Business Applications for companies throughout North America.
Inovado provides businesses consulting services for companies migrating to Google Business Applications. As companies continue to adopt cloud solutions, Inovado will be a leader in the marketplace by representing Google Applications.
Google Apps brings simple, powerful communication and collaboration tools to organizations of any size – all hosted by Google to streamline setup, minimize maintenance, and reduce IT costs. With Gmail (including Google email security, powered by Postini), Google Calendar, and integrated IM, users can stay connected and work together with ease. And, using Google Docs and Google Sites, which include word processing, spreadsheet, presentation and website creation tools, they can share files and collaborate in real-time, keeping versions organized and available wherever and whenever users work.
"Google Business Applications provide businesses with the ability to communicate and collaborate more effectively than ever possible, while at the same time lowering a company's total cost of ownership," says Inovado's COO Brad Freundlich.
More information about Google Business Apps can be found on Inovado's website: inovado.com
For the original version on PRWeb visit: http://www.prweb.com/releases/prwebInovado/Google-Business-Apps/prweb9743519.htm