Corporate Stress Relief Seminars: Award-Winning Stress Management Expert Susie Mantell Custom Designs Programs for Businesses in Westchester, CT & NYC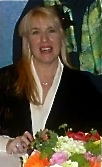 Award-winning stress relief expert Susie Mantell customizes stress management seminars and techniques for clients including Ford Motor Company, AETNA, New York Hospital, Canyon Ranch, The Coca Cola Company, Ogilvy, and Burson-Marsteller. A uniquely effective facilitator, realistic, creative and fun, Mantell develops seminar content specific to each company's needs. She also includes tools to enhance productivity, focus and memory, and mitigate stress symptoms associated with insomnia, tension, pain and depression. Susie Mantell's seminars will be available to corporations and professional associations in Westchester, Connecticut and New York City beginning in August 2012.
Chappaqua, New York (PRWEB) July 31, 2012
Stress relief expert Susie Mantell, of http://www.relaxintuit.com designs stress reduction programs for clients including Fortune 500 companies, distinguished medical centers and world-class spas. Beginning in August, 2012, Mantell will be available to customize stress management seminars for corporations and business groups in Westchester County, Connecticut and New York City.
Sharing unique expertise in cognitive, experiential, and multisensory mind-body techniques, Mantell helps participants to enhance job performance and memory, manage time more effectively, and boost energy and moral. Susie Mantell facilitates identification of personal stress triggers, and practical, effective strategies to reduce stress at work and at home, promote healthy sleep, rediscover balance, humor, and enhance overall health.

Why Stress Management Seminars in the Workplace... and Why Now?-
In the wake of recent events in The News, one needn't look far to find unprecedented sources of stress these days. For businesses, maintaining one's competitive edge in today's unpredictable economy is depleting energy from companies, and the individuals that comprise them. Long days with expectations for 24/7 accessibility and immediate trouble-shooting, cutbacks and economic challenges combine to create an environment in which stress has become a routine part of doing business. Companies are paying for that in the increased incidence of stress-related health issues and absenteeism, depression and addictions, short tempers and if unaddressed, burnout. Dan Bradford of
Relax Intuit™ LLC.
explains that "Wise managers understand that the bottom line of every company is directly related to the physical and emotional well-being of its employees. That's where Susie Mantell becomes an invaluable resource to businesses."