Fashion Watch: Egypt Swaps Out Phony Olympic Uniforms for the Real Thing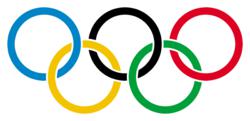 The crackdown on counterfeit goods holds no bias toward status; a lesson learned the hard way by Egyptian Olympic Committee officials, who recently admitted to providing counterfeit Nike apparel to the country's 2012 Olympic team. Today, luxury designer retailer Rodeo Drive Resale (http://www.ShopRDR.com) takes a look at the ongoing battle against buyers and sellers of counterfeit clothing.
Houston, TX (PRWEB) July 31, 2012
Everyday, Rodeo Drive Resale, premier seller of luxury designers, interacts with clients looking to buy and sell authentic designer handbags and fashions. While many associate knockoff clothing and accessories with luxury items such as Chanel purses or Louis Vuitton bags, the recent Egyptian Olympic Committee [EOC] scandal proves that not even Olympic sportswear is safe from being replicated for profit.
News of the fake apparel sprang from social media after Yomna Khallaf, a member of Egypt's synchronized swimming team, tweeted that the clothing and equipment issued by the Egyptian Olympic Committee was fake.
"The bags for example have a big Nike logo in the front and the zippers are Adidas," the athlete wrote on July 23, when asked how she knew the items were not genuine.
The following day, the EOC acknowledged the items were fakes, saying genuine Nike items were too expensive so they opted to buy replicas.
"We signed with a Chinese distributor in light of Egypt's economic situation," said General Mahmoud Ahmad Ali, Egypt's Olympic Committee Chairman, as reported by Gulfnews.com.
Business Insider reports that Nike had this to say: "We believe this issue with the EOC is an isolated incident. Nike consistently acts to protect its brand and actively engage with law enforcement agencies and Customs authorities to stop counterfeit product reaching consumers and athletes."
Phony apparel and footwear were among the top commodities seized in fiscal year 2011 by U.S. Immigration and Customs Enforcement (ICE), according to a January report. Rodeo Drive Resale co-founder Raya Jaffer notes that the savings one may find by buying a knockoff are usually not worth the risk and that, with just a little shopper savvy, lovers of authentic designer clothing can find the item of their fashion dreams for a price that matches their financial reality.
"Buying pre-owned authentic items from sites like ShopRDR.com allow you to buy the top luxury designers without the luxury price," she said. "Often you can get a gently worn Louis Vuitton for around the price of a new Coach."
Because of the care and high standard of quality that goes into making designer fashions, Raya said buying authentic items is the best way to ensure consumers get the most for their money.
"Buying luxury designer items is an investment. Often, you can resell it for close to what you paid, unlike knockoffs, which have zero resale value," Raya said, advising shoppers never to pay real cash for fake products. "You work hard for your money, don't throw it away."
Despite the controversy, things appear to have been sorted out between Nike, EOC officials and the country's Olympic Team: On July 26, Philly.com ran a story in which Khallaf tweeted that she and her teammates would be issued authentic Nike apparel -- courtesy of the EOC.
Recognized around the world for its clothing, footwear, sportswear, and athletic equipment, Nike remains the most valuable brand among sports businesses. However, the 2012 Olympics may be remembered for having a more upscale feel, thanks to top designers such as Chanel, Salvatore Ferragamo, Hermes and others contributing fashion to this year's Summer Games.
"This is going to be the most fashionable Olympic Games ever," proclaimed famed designer Giorgio Armani at the start of his Olympics designs. Armani made the uniforms for Team Italy for the Game's opening and closing ceremonies.
ABOUT RODEO DRIVE RESALE