Broadleaf Commerce Announces Version 2.0 of the Enterprise Open Source eCommerce Platform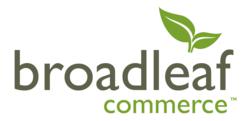 Open source eCommerce company, Broadleaf Commerce, announces the release of Version 2.0 of its enterprise open source eCommerce platform. The release includes a new demo site, updated documentation, and a streamlined "getting started" approach to help developers build their custom solution.
Dallas, Texas, USA (PRWEB) August 03, 2012
Broadleaf Commerce, LLC, an open source eCommerce company, is pleased to announce the release of Version 2.0 of its enterprise open source eCommerce platform. The release is coupled with a new demo site named "The Heat Clinic" that can be used as the starting point for a Broadleaf Commerce implementation. The release includes updated documentation and a streamlined "getting started" approach that will help developers get up and running quickly, allowing them to focus on building their custom solution.
"The Broadleaf Commerce team incorporated many lessons learned over the last few years into Version 2.0. We made a number of architecture and usability improvements that include making it easier to get started and use Broadleaf Commerce," said Brian Polster, President, Broadleaf Commerce. "We encourage our customers who are just starting their projects and those new to Broadleaf Commerce to start using Version 2.0 immediately. For those well into development cycles, we are working on a detailed migration guide from 1.6.x to 2.0."
Notable Enhancements Include:

Product Bundles - Bundled products allow users to specify multiple products to be sold together at a discounted price. Auto-bundling is included so customers can add products one at a time and automatically qualify for the bundle pricing if the correct number of units are added.
Product Options - Administration of products with variations is supported. For example, a product might include size and color options. Users can vary price and images depending upon the product options.
Fulfillment Model - The banded shipping modules have been expanded and are now more flexible making it easy for custom fulfillment scenarios to be introduced to the framework
Cart Operations Workflows - Set of hooks for managing custom workflows have been added for clients who need to introduce custom business rules into the add-to-cart (and similar) operations
Additional Payment Providers - Support for Authorize.net, PayPal, and Braintree have been added
Payment Provider Integration - Integration with payment providers has been simplified. Users can follow the recipe in Broadleaf Commerce's documentation for the appropriate payment provider.
Templating - Examples for building rich, Ajax driven UIs are available with the new Broadleaf Commerce demo. Thymeleaf is the templating engine for pages and emails, giving users improved support for HTML5 and additional options for UI presentation.
Mobile/Tablet Support - Examples for building a responsively designed site utilizing Broadleaf Commerce are included in the new demo
REST API - Broadleaf Commerce functionality can be exposed via a REST API
For more information about Broadleaf Commerce, visit http://www.broadleafcommerce.com. Follow Broadleaf Commerce on Twitter @broadleaf to stay informed about the latest news.
About Broadleaf Commerce, LLC
Broadleaf Commerce, LLC is a privately held company committed to providing businesses with core functionality required for online transactions while significantly reducing costs and improving efficiency. Broadleaf Commerce, an open source alternative for enterprise eCommerce, uses the widely adopted Spring Framework. The open source business model yields a product with a flexible and extensible framework and is easily customizable for specific business needs.
For the original version on PRWeb visit: http://www.prweb.com/releases/prwebBroadleafCommerce/AnnounceVersion2/prweb9762698.htm