Juicing Recipes of Fitlife TV Star Drew Canole Now Available On Kindle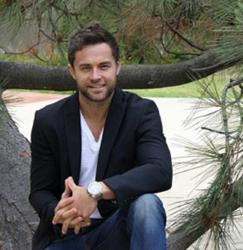 Drew Canole's smashing hit and newly updated Juicing Recipes for Vitality and Health is now available for download to Kindle and other devices. The book that helped over 100,000 people and made the creator of Alpha Reset Program highly popular is now available on Amazon.
San Diego, CA (PRWEB) August 10, 2012
Staying fit and healthy through drinking pure vegetable and fruit juice is possible and proven to work by Fitlife and TV star Drew Canole. The man behind the popular Alpha Reset Program. Which has helped lots of people stay healthy and fit easily. Drew has made his book available for all readers wishing to live and start a healthy life. Juicing Recipes is now available for download to Kindle and other devices at Amazon.
"Juicing Recipes From Fitlife.TV Star Drew Canole For Vitality and Health" is an ebook that contains tons of recipes that can help transform the body through drinking healthy but satisfying vegetable and fruit juices. The updated ebook now contains even more essential and delicious juice recipes that fitness buffs and health conscious individuals would surely love to prepare and drink daily.
The Juicing Recipes Kindle book has received favorable response from consumers, in fact according to a certain Brad Costanzo, and I quote "Drew's Juicing Recipes book has been perfect for giving me a lot of ideas and recipes," and "I have my kindle app on my iPhone while I'm standing over my juicer deciding which one to make."
In view of this fact, consumers wanting to start a healthy life or just plain tired with their every day juice recipes can find the updated recipe book of Drew Canole useful in their fitness program. The Juicing Recipes is now available for download for iphone users or anyone using Kindle can take advantage of the effective and delicious recipes featured on the ebook.
Juicing Recipes contains over 103 delicious juice recipes that have been tested and selected to suit the diverse taste of all types of people from all walks of life. The ebook has a file size of 329 KB and has 83 pages written in English language and is available at Amazon, a leading online retailer of ebooks.
For further information on the amazing Juicing Recipes, please visit http://www.amazon.com/gp/product/B007DDQYCU/ for details as well as to get a copy of the book.
For the original version on PRWeb visit: http://www.prweb.com/releases/prwebjuicing-recipes/drew-canole/prweb9786831.htm