How to Get a Book to Number One on Amazon Using the Kindle Revolution Shown in DigitalMarketer.com Article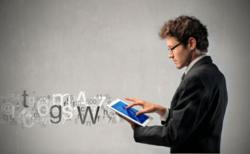 Digital Marketer is releasing preview content for their upcoming Number One Book System.
Austin, TX (PRWEB) August 22, 2012
For writers who want to know how to get a book to number one on Amazon, there's now a foolproof program to guide their way through the self-publishing process. A recent article from Digital Marketer said they are showing people how to take their book ideas and offer them up to millions of eager customers using what they refer to as the Kindle Revolution.
Digital Marketer's new industry wide launch of the Number One Book System involves a collection of free content meant to prove how valuable a Kindle eBook can be. It also includes an exclusive look into the inner workings of Kindle Direct Publishing, Amazon's own source of eBook tools and submission features. The online article said audiences will have exclusive access to the entire process as they watch Digital Marketer attempt to reach 10,000 copies of an eBook sold in a week.
Known as the Great Kindle Challenge, the content will be available to give daily updates throughout the week, and show people the strategies and best practices that will produce the same results for them. Subscribers will get an instant insider's perspective on the exact steps to follow, down to every last click.
The article said that the Number One Book System is an incredibly powerful program that's showing how easy it is to send a book shooting up the Amazon Kindle charts, and how being a published author can open the doors of opportunity unheard of for the average writer.
As one of the first complementary parts of visual proof for the Number One Book System, Digital Marketer's own founder and lead publisher Ryan Deiss has released The Kindle Publishing Revolution, a report filled with reasons why going the eBook route is so beneficial. Available as a downloadable eBook itself, The Kindle Publishing Revolution makes the case for Amazon as a treasure chest of high royalty rates, online credibility, and infinite exposure.
Digital Marketer will also release their guide that shows how authors can reach sales of 100 eBooks a day, and virtually start their own publishing business. The information in the aptly titled "How to Sell 100 Books a Day" will provide further proof of Amazon Kindle's capabilities and how such lofty goals are easily accessible to even the most unknown authors.
Deiss and the team at Digital Marketer have been working tirelessly to come up with the information and tools that will be most advantageous for motivated writers as they work through the publishing process. The Number One Book System will involve every last resource available and guide any author from the depths of obscurity to the top of the Amazon bestsellers list, said the article.
Millions of unknown writers have a once in a lifetime opportunity to tap into the greatest collection of readers to date, according to the article. Kindle users and Amazon customers are willing and able to make quick, painless purchases, and being on the other side of those sales is a great position to hold, said the article. Find out how to get a book to number one on Amazon with the Number One Book System from Digital Marketer by subscribing to the Great Kindle Challenge.
For the original version on PRWeb visit: http://www.prweb.com/releases/prwebhow_to_get_a_book_to/number_one_on_Amazon/prweb9823753.htm