SavingsBonds.com Announces New Enhanced Service That Guides Bond Owners Through The Confusing Maze Of Savings Bonds Investing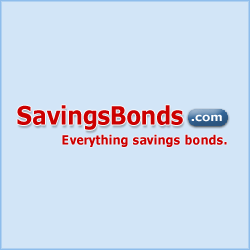 SavingsBonds.com Announces Newly Enhanced Service That Guides Bond Owners Through The Confusing Maze of Savings Bonds Investing. Better Management Services Are Helping Owners Maximize Their Investments.
Spring Lake, New Jersey (PRWEB) August 22, 2012
SavingsBonds.com Announces a newly enhanced Savings Bond VIP service that guides bond owners through the confusing maze of savings bonds investing. Simplified, better bond management services are resulting in bond owners maximizing their savings bond investments.
Savings bonds are not created equal and despite a widespread misconception from prior marketing efforts by Uncle Sam, they are certainly not a simple, straight forward investment. The date when a bond was purchased will determine the different rules, performance, penalties and maturity dates for each bond. Financial information such as how interest is earned (interest posted every 6 months versus interest posted monthly), what interest rate(s) the bonds are earning and the cash in value of a bond are all tied to different rules and formulae. Over the past seven decades, there have been dozens of different rules and formulae applied to a variety of series of US savings bonds, such a E, EE and I bonds.
U.S. Treasury Department cost cutting measures have forced many bond owners to try to figure out this complex investment and manage their bonds on their own. Translation: read and filter through dozens of painfully boring pages of bond information and cross your fingers that you won't make mistakes. Furthermore, bond owners can no longer visit their local bank to get some bond facts and assistance since the government stopped educating bank employees about savings bonds as part of their cost cutting efforts.
Despite the availability of savings bond calculators, and the plethora of bond information on the web, there is still a general lack of knowledge of how to properly manage and maximize savings bond investments. This is resulting in millions of dollars being forfeited by bond owners every year due to common mistakes.
SavingsBonds.com's newly revised Savings Bond VIP Club essentially walks bond owners through the process of bond investing by providing simple, comprehensive, easy to understand color coded reports, monthly emailed Alerts! which helps bond owners avoid common mistakes and taxation issues before they occur. Cash-In Reports demystify which bonds to hold and which to cash in first and the best time to redeem. There are also optional, periodic bond tips that highlight important, useful bond information. More importantly, the unique service essentially helps bond owners keep more money in their pockets, avoid unpleasant tax consequences and even potential social security problems.
According to Jackie Brahney, Marketing Director for SavingsBonds.com, "We have heard so many unfortunate stories of bond owners making financial mistakes because they didn't have the facts, were confused and didn't understand timing and taxation issues. We've seen seniors cash in all their bonds not realizing the interest income from the bonds affected their social security benefits." Brahney adds, "With proper guidance and easy to understand reports, bond owners can avoid costly mistakes before they happen and feel good about their bonds."
About SavingsBonds.com:
SavingsBonds.com is a consumer friendly site offering a free savings bond calculator with a complimentary, personalized, color-coded, Savings Bond Inventory Report and unique reports and services that help bond owners avoid losing money and maximize their investment. The site also offers the most extensive savings bond information center with a non-governmental perspective. Current series EE and I bond rates, lost bond services and re-issue services, links to purchase savings bonds online and popular government forms are also available.
About The Savings Bond VIP Club: