New Dubstep Music Creator Keeps Production Costs Under Budget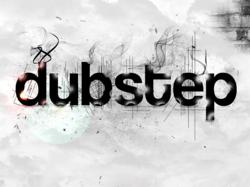 Dubstep music emerged in the dawning of the digital revolution. As bulky, expensive turntables and equipment come with often exorbitant price tags, budding enthusiasts and amateurs faced financial obstacles difficult to overcome. Dub Turbo Digital Music Production was born out of a mission to put dubstep power in the hands of enthusiasts on shoe-string budgets with big-time dreams.
New York, NY (PRWEB) November 10, 2012
Both online and over the airwaves, dubstep remixes and mash-ups have risen to a level of popularity their obscure, London-based roots likely never imagined. Social media networks and bookmarking sites have taken what underground dubstep studios deliver and take them viral time and again. Fans become fledgling artists but are intimidated by equipment costs that can soar far beyond the heights of even their biggest dreams. In their quest for online alternatives, many enthusiasts have been forced to cut corners to cut costs and the final production quality is what pays the biggest cost.
The reality is in the world of disc jockeying and dubstep beat making, quality is king. Without professional-grade 4.1 Stereo 16bit PCM .wav format files to share with radio stations, clubs and other hot venues, success is elusive. The most persistent of artists will find a way to persevere, but the creative team at Dub Turbo Digital Music Production eked out a personal mission to save those artists precious time and financial resources in their quest for success.
With the launch of this desktop and online-based software solution, emerging DJs now have access to a program that offers professional quality audio files, state-of-the art dubbing with anywhere from 16 to 32 bars at a time, PC-keyboard to digital-based piano keyboard integration, and access to sound files, drum machines – basically turntables in a box.
Though quality is one of the biggest priorities the company takes to the tables, price is just as important. "We don't want tomorrow's talent suppressed because the tools are too expensive. We're not just building dreams; we're helping to redefine dubstep and music as we know it."
http://www.dubstepbeatspro.com/ is a site built around the needs and dreams of budding DJs and artists in the dubstep music industry. By creating a virtual, digital and incredibly professional dubstep studio in the hands of artists on every budget, artists can find financial success while saving tens of thousands of dollars on expensive and soon to be obsolete equipment.
For the original version on PRWeb visit: http://www.prweb.com/releases/prweb2012/dubstep/prweb10118326.htm