Appsbar recognizes My Better Tomorrow as the appsbar.com App of the Day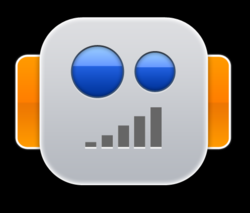 My Better Tomorrow, a cloud-based home and office inventory system, has made their services accessible through mobile platforms by launching the MBT app on appcatch.com.
(PRWEB) November 11, 2012
Given the major destruction that powerful storms have recently levied on the Eastern Seaboard, the MBT app is a timely choice for App of the Day.
The app is a home inventory solution tool that gives homeowners the best opportunity to prove the contents of a home during an insurance claim.
MBT stands for My Better Tomorrow and the company mission revolves around getting vital information secured online "preparing you today for your better tomorrow." The company points out that with insurance claims the burden of proof is on the homeowner and in many cases things like receipts and photos are the first thing to go on a fire, flood, or natural disaster.
My Better Tomorrow was launched in October of 2011, six months after devastating tornadoes ripped through mid-Atlantic, as a home inventory and preparedness solution. Now that the company has gone mobile with the MBT app, setting up and maintaining home inventory has never been so easy. After a homeowner adds items to an account, MBT locks it down "in the cloud" and backs up the data three times each day using RackSpace.com's secure servers.
The MBT app is free on appcatch.com and available for both iPhone and Android smartphones.
To create an app of your own with the free and easy-to-use app maker, go to appsbar.com. To view download other interesting new apps for free, visit appcatch.com.
For the original version on PRWeb visit: http://www.prweb.com/releases/prweb2012/11/prweb10117728.htm