2013: The Rise of SDN, Death of the "Transaction-Based" User and Customers Bite Back on Vendor Lock-In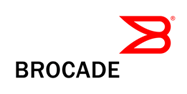 Brocade Predicts That 2013 Will See Fundamental Changes in the IT Industry, Driven by a More Demanding and IT-Aware End User
SAN JOSE, CA -- (Marketwire) -- 11/29/12 -- Brocade (NASDAQ: BRCD) -- The Year 2012 will be remembered for many remarkable events, including the Summer Olympics in London that not only showcased the best in human achievement and global collaboration, but also illustrated how technology-obsessed the world has become. Indeed, more than 4.8 billion people watched the event, with digital viewers outnumbering traditional television viewers for the first time in history.
This single event epitomizes how much society depends on networking technology, and while 2012 was a breakthrough year for broadcasters, enterprises and consumers, what does 2013 hold?
David Meyer, Service Provider business CTO and Chief Scientist at Brocade looks into his crystal ball to outline the top five technology trends we should watch out for in 2013:
1. Software-Defined Networking (SDN) deployments begin -- The Olympics proved that consumer demand for information accessibility shows no sign of abating. However, as service providers try to meet that demand and juggle the complexities of running a profitable business -- for instance, to reduce CapEx (capital expenditure) and OpEx (operating expenditure) and increase service responsiveness -- they are looking for technology alternatives that will streamline service creation and foster innovative applications and services. Software-Defined Networking (SDN) offers a means of doing this. SDN links networks and applications, enabling direct programmatic control of both network and orchestration layers in line with end-user application needs, rather than programming around the network, as is done today. IDC predicts that by 2016, the SDN market will be worth $2 billion (USD) a year, up from just $168 million today. With the promise of SDN architectures radically decreasing total cost of ownership (TCO), and vendor innovation/support continuing to increase, I predict that we'll see pockets of actual SDN service deployments across the globe... primarily in the U.S. and Japan to start. 2013 will be the start of great things for this technology.
Copyright (2012) Marketwire.
All Rights Reserved.