Bloomfire Powers Content Delivery and Learning Management for Celebrating Home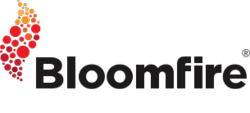 Knowledge Sharing Application Becomes Engine for Huge Designer Community Using Nation's Largest Direct Seller of Home Decor
Austin, TX (PRWEB) November 29, 2012
Bloomfire, the company that is revolutionizing knowledge sharing in business, today announced that the company has partnered with Celebrating Home, the nation's largest direct seller of home decorating and entertaining products in the U.S., to provide a content delivery and learning management platform to Celebrating Home's national network of 50,000+ designers.
Celebrating Home provides training, product information, promotions and sales transaction support to tens of thousands of people who host in-home product parties and events coast-to-coast. With more than 600 pieces of active content on their homepage, the company faced a great challenge in implementing an accessible system that could seamlessly present information to users and manage content within the Celebrating Home designer community.
After testing out several content management, learning management and social enterprise solutions, Celebrating Home deployed the Bloomfire application, creating organized, indexed information with features that provided:
Scalable Content Management
Celebrating Home produces at least 25 different pieces of content every month—from flyers to videos to documents about that month's promotions or product information. Originally, content was housed within independent html links on separate pages, necessitating timely developer assistance should any piece of content require changes or updates. Bloomfire's easy-to-use collaboration and sharing platform creates a simple and straightforward way to disseminate content.
Seamless Access to Knowledge
Bloomfire enables Celebrating Home to index the company's content catalogue and make it easily searchable. Desired information or questions about a particular product or promotion can be easily discovered by using a simple search box with result filters that save time, prevent confusion and provide access to content previously hidden in a page full of links.
Real-Time Questions and Answers
With a voluntary workforce and the constant recruiting of new members, the number of new Celebrating Home users is in perpetual growth. Bloomfire creates an easy way for new designers to directly ask seasoned members questions and gain critical knowledge on virtually any topic. Within the first month of use, Celebrating Home saw over a thousand questions posted.
"Bloomfire powers the relationship between people who have knowledge and people who need it, which is the very core foundation of the Celebrating Home community," said Kenny Mobley, Sr. Director of Marketing Technology at Celebrating Home. "Since adopting Bloomfire, over 19,000 users have signed in to Celebrating Home's six different communities and hundreds of hours of time have been saved by using the peer-to-peer Q&A feature. It's a no-brainer for us to build upon our existing Bloomfire community as the company looks toward continued growth."
"Our partnership with Celebrating Home speaks to the driving force behind the Bloomfire application: igniting human potential," said Heidi Farris, VP of marketing at Bloomfire. "As we continue to support Celebrating Home's designer community through a period of unprecedented membership growth, we remain dedicated to providing new and existing users with seamless access to valuable knowledge and collaboration tools."
To read more about the Celebrating Home | Bloomfire partnership, please visit: https://blog.bloomfire.com/posts/516266-celebrating-home-bloomfire-a-perfect-match/public
About Bloomfire
Bloomfire is a knowledge sharing tool for the modern workforce, connecting people who have knowledge with those who need it so that your organization continuously improves. In a Bloomfire you find practical, informative content, right when we need it. Uncover tribal knowledge that was previously buried in email and hallway conversations. Create new videos and posts. Search and browse enduring content. Ask and answer important questions. Find and follow experts. To learn more, visit: http://www.bloomfire.com
Connect with Bloomfire
Read the Blog: https://blog.bloomfire.com/
Follow on Twitter: https://twitter.com/bloomfire
Connect on Facebook: http://www.facebook.com/bloomfire