mobilextension Received Incredible Feedback at the TechCrunch's Toronto Meetup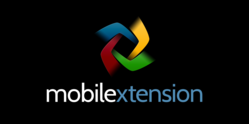 mobilextension , showcased at TechCrunch's Toronto meetup event on Nov. 5th, was met with overwhelmingly positive feedback from everyone who attended the one-on-one demos. Overall usage of mobilextension has been steadily increasing and users have been providing enthusiastic feedback. mobilextension, a cloud based tool enabling users to upload and distribute data through mobile devices, is one of the newest online tools in the market today.
Toronto, Ontario (PRWEB) November 29, 2012
mobilextension enables users to upload spreadsheet-style content through an online website or personal mobile device and freely share it with an unlimited number of people using any mobile device.
"We are very excited about the positive response from everyone. So many TechCrunch meetup attendees shared their own ideas on how they would use mobilextension. Nothing beats meeting people face-to-face and showing mobilextension in person. We had many attendees sign up that night using their mobile devices." said John Zarei, co-founder of mobilextension.
"We couldn't have asked for a better response to mobilextension. It was exciting to be able to share personal ideas on how to leverage the tool. To be able to manage and view diverse content in a single app on a mobile device and share it with others is fantastic." said Jan Crowe, Director of Digital Strategy at mobilextension.
About mobilextension Inc. (http://www.mobilextension.com)
mobilextension is a cloud based tool designed to improve the accessibility and management of information outside the home and office. It's for everyone who has ever created a list of information and shared it with others. Users ranging from students to business professionals, and family members to team mates, can all find value and enhanced efficiency through mobilextension, regardless of their goal.
For the original version on PRWeb visit: http://www.prweb.com/releases/prweb2012/11/prweb10176159.htm