New Report: Government Requirements Push Physicians Out of Private Practice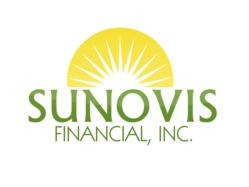 Accenture released a report that questions how physicians can adapt to the requirements of doing business as an independent practitioner. The report reveals that government regulation is deterring physicians from entering private practice, but suggests technology adoption may be the way out. Sunovis Financial notes that while the cost of investing in new technology can be high, the potential rewards are even higher. Sunovis assists small businesses, including medical practices, with lending needs. This includes SBA loans and short-term business loans.
San Francisco, CA (PRWEB) November 29, 2012
A new report by Accenture shows that the entrepreneurial spirit of independent physicians is being crushed by government regulations requiring the adoption of technology, specifically the need to show meaningful use of an electronic health record (EHR). The report shows sixty-one percent of those surveyed will seek employment rather than open a private practice, with the majority noting the governmental regulations as the cause.
The Accenture study notes that the number of physicians in private practice has dropped from 57 percent in 2000 to just 39 percent in 2012. Accenture predicts a further 3 percent drop in independent physicians by the end of 2013.
The survey shows that the overwhelming majority of physicians, 87 percent of respondents, seek employment because of the high cost of doing business independently. Sixty-one percent noted the prevalence of managed care as a challenge for independent practitioners, and 53 percent cited government HER requirements as well as managing/maintaining staffing as significant challenges.
It isn't only the cost that is daunting, but also by the complexity of EHRs, said Kaveh Safavi, MD, managing director of Accenture Health North America. "A lot of it is the expertise. Everything from the selection of an EHR to the maintenance, the technology infrastructure and the compliance," he said.
Among the physicians who are remaining independent, fully one third are planning on moving to a subscription based model, such as a concierge practice or other direct pay subscription model. Subscription based medical services allows patients to access services in ways that work for their lifestyle. The annual fees typically average less than what one would pay annually for cable TV, says SignatureMD.
Technology such as booking appointments via smart phone are being implemented with concierge practices. Adoption of such technology that benefits the patient is one way for physicians to stand out as service providers, along with more quality time to discuss issues, according to SignatureMD and other like firms. Adoption of a combination of concierge services and technology may make it easier for patients to have access to doctors through telephone, live chat, or video conference applications. For example, some smart phones already have video chat features enabled, which could allow for "virtual visits" from a physician.
The growth of communications and social media technology may make an impact on healthcare in the near future. Physicians who adopt these technologies will be able to differentiate themselves from the large healthcare organizations, allowing their practice to thrive.
About Sunovis Financial
Every small business is important to local communities and even more important in rebuilding the American economy. Today more than ever, small businesses need capital and assistance to thrive, and that is what Sunovis is focused on. Sunovis assists doctors and the medical profession with business loans (such as short-term business loans) as well as SBA loans.
For the original version on PRWeb visit: http://www.prweb.com/releases/prweb2012/11/prweb10109663.htm