Recognized EMR Expert, Nitin Chhoda, Releases New Benchmark Features Available with an Integrated Documentation System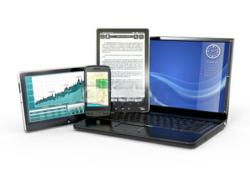 A financially stable clinic is one that has streamlined all processes for maximum efficiency. Nitin Chhoda is an accomplished physical therapist, and international marketer, who has released new benchmarks for clinics utilizing the sophisticated documentation software.
Denville, NJ (PRWEB) January 02, 2013
"Medical treatments are advancing at a fantastic pace and reimbursement regulations continue to become more stringent," said Chhoda. "An EMR provides task automation for an increased level of efficiency and productivity, allowing clinicians to provide services to a greater number of patients."
Chhoda noted that marketing is one of the most time consuming tasks for clinic owners and it must be done well if therapists are to maintain a full client schedule. An EMR provides the tools to develop a wide range of marketing campaigns, track their efficacy and monitor their success. The system documents an extensive array of information that can be used to target specific demographics, ascertain the most requested services by clients, and discover new avenues to expand.
At the core of an EMR is a detailed documentation system that encompasses electronic reimbursement submission and a superior means of managing patient care. The system eliminates lost charts and waiting for records to transit through the postal system. EMRs can be accessed by multiple providers and are instantly updated, allowing clinics to initiate treatments sooner.
Portability is a key component of productivity in today's medical environment and a web-based EMR is easily implemented with tablet technology. Information can be accessed from anywhere an Internet connection is available, allowing practitioners to work from multiple locations and expand into lucrative markets that include corporate wellness programs, spas and senior centers.
EMRs are capable of handling an extensive array of tasks, from issuing record requests, school excuses and referral records. They can scan and import documents, transmit them electronically and print them when needed. Forms can be customized to accommodate the individual practice.
Patient portals are an integral part of an integrated EMR. Clients can complete forms online and request medication refills, and it offers practitioners with the capability to issue payment and appointment reminders via text and voice messaging, email, phone and mobile device. Clients can access test results through password-protected accounts and make payments with debit or credit cards.
EMRs provide the means for accelerated fulfillment of reimbursement requests and contain comprehensive billing and coding capabilities to reduce denials significantly. An EMR can also be used to identify the most productive employees and determine staffing needs.
Clinicians have a myriad of ways in which they can use an EMR and Chhoda's new benchmark information expands practitioner's knowledge and understanding of an EMR's many capabilities. Enhanced efficiency and productivity, greater patient numbers and increased cash flow are available with an EMR for the financial health and growth of any clinic.
Chhoda's office can be reached by phone at 201-535-4475. For more information, visit the website at http://www.emrnews.com.
ABOUT NITIN CHHODA
Nitin Chhoda PT, DPT is a licensed physical therapist, a certified strength and conditioning specialist and an entrepreneur. He is the author of "Physical Therapy Marketing For The New Economy" and "Marketing for Physical Therapy Clinics" and is a prolific speaker, writer and creator of products and systems to streamline medical billing and coding, electronic medical records, health care practice management and marketing to increase referrals. He has been featured in numerous industry magazines, major radio and broadcast media, and is the founder of Referral Ignition training systems and the annual Private Practice Summit. Chhoda speaks extensively throughout the U.S., Canada and Asia. He is also the creator of the Therapy Newsletter and Clinical Contact, both web-based services to help private practices improve communication with patients, delivery better quality of care and boost patient retention.