Arnold Schwarzenegger's Climate Change Law Gets Enacted; Going Green News Site Green Bean Cleaning Urges Public to Help It Help Build a Greener Earth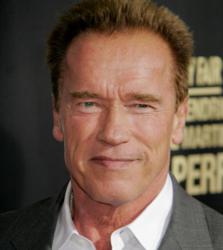 Arnold Schwarzenegger's AB-32 became the first climate change law enacted in the United States. Environment-friendly news website Green Bean Cleaning encouraged the public to help it help build a greener environment.
Los Angeles, CA (PRWEB) January 09, 2013
Apart from being a body builder, an actor and a former governor, Arnold Schwarzenegger is also a "greener earth" advocate. In fact, according to a report from nationaljournal.com, his climate change law AB-32 was just enacted. And to aid the said law in making the earth a more sustainable planet, Green Bean Cleaning encouraged the public to use green cleaning products.
Based on the report, the AB-32 global warming law was fully implemented just last January 01, 2013. As it related, the specific aim of it is to cut down California's carbon footprint by 25 percent in 2020. And if it will work, it was said that it could serve as a blueprint for other states or cities' climate change policies.
However, Green Bean Cleaning said that no matter whether there is a global warming law or none, every individual should choose to help the environment. It said that for everybody's future, everyone should exert effort toward a greener earth.
To help the planet, the site stated that not a fortune is needed. It said though that a person must gain knowledge and must have the willingness to go green.
Of the many ways to help the planet though, Green Bean Cleaning particularly recommended to the public the implementation of eco-friendly cleaning. It said that with it, anyone could do his or her daily cleaning responsibilities all while helping the planet.
Nonetheless, to get the process done, the site said that well-chosen green cleaning products are needed. And as it asserted, My Cleaning Products could provide the best green cleaners anyone could get so it urged homeowners and cleaning contractors to pick its solutions over others. It also encouraged them to get complimentary samples of MCP cleaners to prove that they are indeed safe and effective.
Here is a Sample of One of MyCleaningProducts' Safe and Effective Cleaners.
For the original version on PRWeb visit: http://www.prweb.com/releases/prweb2013/1/prweb10308073.htm