The Chicago School of Professional Psychology Partners with Akademos to Improve Online Bookstore Services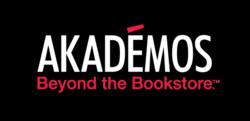 Growing List of Psychology Schools Deploying TextbookX Bookstores Hosted by Akademos
Norwalk, CT (PRWEB) January 10, 2013
Akademos, Inc., a leading provider of integrated online bookstores and marketplaces for educational institutions, announced that The Chicago School of Professional Psychology (TCSPP), a nonprofit graduate school, has joined its list of partner schools.
Institutions with a wide variety of psychology degrees and coursework are increasingly turning to virtual bookstores to streamline textbook purchases for their students. According to the U.S. Bureau of Labor Statistics, the job outlook for psychologists is expected to grow 22 percent, faster than the average for all occupations, with greater demand in schools, hospitals, mental health centers, and social services agencies. Coursework content is specialized, and by moving to an online bookstore model, more affordable textbook costs can help reduce expenses for prospective and current students.
"In partnering with Akademos, The Chicago School of Professional Psychology is looking to create an environment where our students can access high quality course materials at affordable prices," said Rich Chandler, director of business services at TCSPP. "As part of our mission, we are committed to providing our students extensive options to customize their coursework, and giving them access to a large inventory of new, used, and digital textbooks that can be purchased with financial aid complements that goal."
The Chicago School joins Akademos' list of partner schools with a strong focus on Psychology programs and that have implemented online bookstores.
"We know that textbooks and other course materials in mental health studies can be cost-prohibitive for some students," said John Squires, chief executive officer of Akademos. "Given the increasing need for job applicants in these fields, if we can help our clients attract and retain more qualified and passionate students by improving access to low-cost textbooks, we think that is the right call for bettering economic and social outlooks in this country."
Akademos believes that every student has a right to affordable educational materials, and that schools—in order to meet their educational mission and accommodate their students' preferences—should have new choices in delivering those materials. As such, Akademos' full-service, online solution delivers tremendous savings on textbooks and other course materials while providing administrators and faculty with critical control over the process.
To learn more about online bookstore service offerings for educational institutions, visit the Akademos website.
About The Chicago School of Professional Psychology
Founded in 1979, The Chicago School of Professional Psychology (TCSPP) is a nonprofit, private graduate school devoted exclusively to psychology and related behavioral sciences. It serves more than 4,300 students across campuses in Chicago; Southern California (L.A., Irvine, Westwood); and Washington D.C.as well as online/blended programs. The institution is accredited by the Western Association of Schools and Colleges, and its Clinical Psychology doctoral program in Chicago is accredited by the American Psychological Association. A member of the National Council of Schools and Programs of Professional Psychology, TCSPP is recognized for its distinguished service and outstanding contributions to cultural diversity and advocacy. The community service initiatives on the Chicago campus have also earned recognition on the President's Higher Education Community Service Honor Roll for five consecutive years. With more than 20 graduate degree programs, thousands of hours of real-world training, and a wealth of international opportunities, TCSPP is a leader in professional psychology education. To learn more, visit http://www.thechicagoschool.edu.