Telax to Support Simplex Mobility Product Help Desk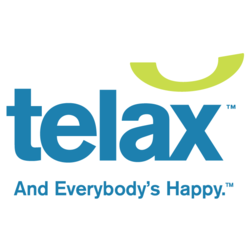 Simplex Mobility chooses simplicity and makes the switch.
Toronto, ON (PRWEB) February 21, 2013
Telax Hosted Call Center, a leader in contact center technology, is pleased to announce that Simplex Mobility is deploying the Telax cloud solution.
Simplex Mobility is a customer-driven managed services provider in the corporate wireless space. Their customers understand what's important – precision reporting, complete usage visibility, world–class end-user support, and insight into industry best practices.
Simplex was in need of a hosted contact center solution to replace their current hosted carrier. The replacement had to provide cost certainty and improved service delivery. Telax proved to offer a more reliable, less expensive, easier-to-use, all-inclusive solution at a fixed-monthly fee providing cost certainty.
"I commonly come across companies looking to switch from large incumbent carriers; they need a better, faster, less expensive solution," says Allister Quinteros, VP Direct Sales, "We provide that, our whole objective is to give our clients the tools they need to deliver exceptional customer service, without any hassles or hidden fees."
Simplex makes your mobile experience easier, and Telax Hosted Call Center makes providing exceptional customer service easier. They are now a team on a mission to make happy customers.
##
Telax Hosted Call Center, provides the capabilities to create a world-class customer care and service desk operation. By leveraging cloud computing, Telax delivers an advanced contact center solution with more functionality than traditional hardware at a fraction of the cost. Telax clients get a customizable, easy-to-use solution that includes responsive, full-service support and no long-term contracts. The simplicity delivered by Telax Hosted Call Center enables clients like Best Buy, Johnson & Johnson, CI Investments, Health Canada and the GSA, to provide the best service to their customers, valuable business intelligence to their executives, and a user friendly solution for their agents. The result is a better customer experience today and a better organization tomorrow. And Everybody's Happy.™ Follow us on LinkedIn and Twitter.
For the original version on PRWeb visit: http://www.prweb.com/releases/prwebtelax-hosted-call-center/simplex-mobility/prweb10455669.htm